SDMC panel nod for dialysis at CGHS rates at six health centres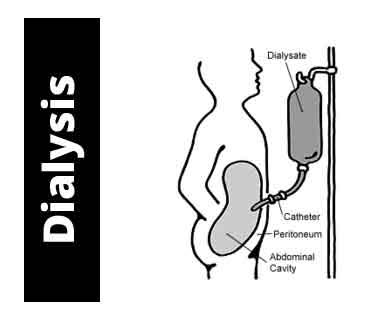 New Delhi: Seeking to help poor patients, the standing committee of the South Delhi Municipal Corporation gave approval for providing dialysis procedure at CGHS rates or even lower at its six health centres, the civic body said.
The SDMC panel in its meet today also decided to issue a request for proposal (RFP) to invite NGOs, trusts, corporate hospitals, and other organisations to provide dialysis services to chronic renal failure patients, at these centres.
The committee's chairperson Shikha Rai said the six centres are -- PSMS Hospital at Kalkaji, PHCs at Fateh Pur Beri, Meherauli, Bijwasan; Polyclinic Ghuman Hera and Maharaja Agrasain Polyclinic, Uttam Nagar.
"The health centres of SDMC are visited by poorest of poor patients. The modern medicine, imaging and advanced procedures have become too costly and it is becoming very difficult for the common man to bear hefty amount for this purpose.
"The patients with limited means find it very difficult to meet such expenditure, particularly patients with chronic renal failure," she was quoted as saying in an SDMC statement.
A procedure of dialysis costs about Rs 2,500 in private centers.
As dialysis is a life-saving procedure and there is a shortage of dialysis centers, the SDMC has decided to provide this procedure at CGHS (Central Government Health Scheme) - Delhi rates or even lesser, the statement said.
The six centers selected by the SDMC will provide quality service of dialysis and facilitate poor patients to get the procedure done at the earliest.
Rai also said that no government can have unending resources to provide free quality healthcare to all citizens.
"Therefore, the SDMC is inviting NGOs, trusts, etc, to set up dialysis clinics at selected centres where the facility will be extended at very reasonable rate. The selected organisations will establish and run dialysis clinics at the selected health centers, initially for a period of five years," the SDMC said.
The period can be extended after reviewing the services being offered by them.The number of centres can be increased on the basis of response from the public, it said.