Should doctors be role Models for their patients?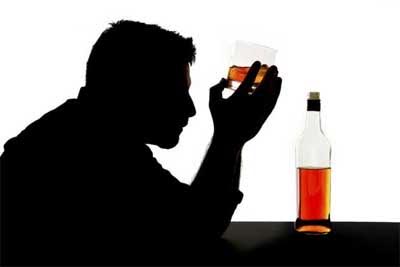 The latest directive of IMA forbidding Doctors from drinking in Public has evoked mixed response from Medical Community. Some have welcomed it, some found it restrictive, some did not agree with specifics of it. Yet the intent of diktat raises a fundamental question- Should doctors be role Models for their patients?
Whenever i think of this question, I am reminded of an incident which occurred almost 30 years back -I referred a case of MI to Dr. S Padmawati ,a pioneer in Cardiology. She advised Mr. Khanna, (I still remember second name of patient vividly) the patient, to reduce weight. Mr Khanna politely retorted to her " Can I ask you a question ,why don't you reduce your weight, Mam ! (She was on a heavier side at that time).She by virtue of stature and quick wit could effectively handle that question which would make most of us perplexed and put us at our wit's ends. She replied –" Mr. Khanna if I ever have a disease of your magnitude, I will certainly reduce my weight."
This incident again brings us back to the important question for contemplation-Should doctors be role Models for their patients?
This is an established fact that a common man apes lifestyle of celebrities which may include Film Actors,Sports persons,business tycoons and some politicians. It is therefore logical that patients also unknowingly follow lifestyle of their treating doctors. Physicians who practice healthy habits play a key role by helping their patients to adopt healthy lifestyles for primary prevention of chronic diseases. The health of general practitioners (GPs) is important because they serve as health role models and because they are more likely to counsel their patients about health behavior change if they practice healthy habits themselves. One of the strongest predictors of health promotion counselling by primary care physicians is practicing a healthful behavior oneself – it is clear that many physicians report difficulty counselling patients about behaviors they themselves do not practice.
The basic questions asked in the scenario are whether physicians should always "practice what they preach," and whether a physician's personal life should be accessible and relevant to patients. Professional role models are important. For example, a person would be unlikely to seek advice from a financial advisor who has filed for bankruptcy.
Are physicians required to have perfect behavior before they can give advice to patients? Can physicians offer therapies to the best of their ability, irrespective of whether they follow the same recommendations? To what extent do patients expect us to be role models for them, and to what extent should we expect this of ourselves? An interesting question is whether certain physician behaviors or experiences are counterproductive in providing effective counseling about lifestyle modification The research in this area is scant and provides little guidance.
The ethical basis of physician behavior probably has more to do with motives than with the behavior itself. Physicians are as imperfect as patients; therefore, expecting a physician to always follow recommendations he or she gives to patients, while intuitively reasonable, is probably not appropriate. They are not obliged to be role models but at least they must adhere to certain principles in public life since their profession requires more in terms professionalism than most other professions.


Always display pleasant manners in public.


Cut down intake of unhealthy foods.


Don't Smoke or drink in public in case you cannot give them up.


Do take out time for exercise and walk not only to pass on a good message to your patients but it is otherwise beneficial.


Avoid disclosing personal information and beliefs to patients on social Media.


Moderate what you disclose in your online profiles and postings, a good rule of thumb is to always consider the analogue situation. Would you be confident speaking the content of your post in public lecture theatre?


Doctors should preferably remain mindful of their duty to act professionally in all public arenas and set a good example to their patients, but this is not a must. They are not obliged to be role models but should try to be.