Shri Manoj Jhalani, Additional Secretary, Mission Director of National Health Mission, Selected for UNIATF Award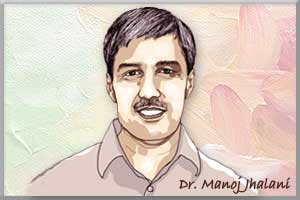 New Delhi: Shri Manoj Jhalani, Additional Secretary & Mission Director (NHM), Ministry of Health and Family Welfare, has been conferred with the prestigious UN Interagency Task Force (UNIATF) Award for his outstanding contribution towards prevention and control of non-communicable diseases (NCDs) and related Sustainable Development Goals.
It is in recognition of Government of India's efforts made in the field of prevention and control of Non-Communicable Diseases. National Programme to control NCDs has been scaled up by more than eight times in the past four years and covers all the 36 States/Union Territories now.
The Government has also initiated population-level prevention, control, screening and management initiative in almost 200 districts under NHM which will cover people above 30 years of age. When fully rolled out, the population-based screening will reach over 500 million adults with health promotion, risk reduction, screening, early detection and management of common NCDs.
Free diagnosis, treatment, follow-up, referral and back referral have been integrated into the program with an IT platform developed through a multi-stakeholder partnership. The intervention also forms the core of Ayushman Bharat, comprehensive primary health care program.
The risk factors of NCDs are multi-sectoral and many of the interventions to control these lies outside the health sector. A National Multi-sectoral Action Plan has been developed which outlines the interventions for different sectors of the Government and other stakeholders.
This award will be conferred on Shri Manoj Jhalani during the forthcoming Third High-level meeting of the UN General Assembly at the event organized by the Task Force on 27th September to be held at New York.
The United Nations Interagency Task Force (UNIATF) on the Prevention and Control of NCDs coordinates the activities of relevant UN organizations and other inter-governmental organizations to support Governments to meet high-level commitments to respond to NCD epidemics worldwide. The commitments were made by Heads of State and Government in the 2011 Political Declaration on NCDs. The Task Force was established by the UN Secretary-General in June 2013 and placed under the leadership of WHO.
Read Also: Dr Sona Kaushal Gupta conferred with prestigious Dr BC Roy Award