Soon, Skill Training Curriculum for foreign MBBS grads who repeatedly fail FMGE Exam: Health Minister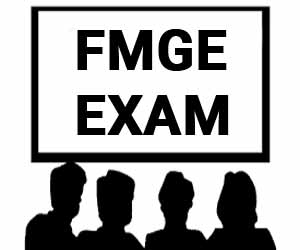 New Delhi: "A draft Skill Training Curriculum has been prepared for the Foreign Medical Graduates who repeatedly fail to qualify the FMGE for preparing such students for the exam through self-sustaining MOOCs (Massive Open Online Courses) and Clinical Skill Labs etc."

This information was recently given by the MOS (Minister of state) Health, Shri Ashwani Kumar Choubey, while responding to a question that whether the Government is considering a programme to upgrade skills of doctors, who
graduate from foreign medical colleges to help them get the training needed to practice medicine in India.

Section 13(4A) of the Indian Medical Council Act, 1956 prescribes that any Indian student who obtains medical qualification from a country outside India shall have to qualify a Screening Test i.e. Foreign Medical Graduate Exam (FMGE) to obtain a license to practice medicine in India. National Board of Examinations (NBE) conducts FMGE
biannually in June and December

Medical Dialogues had earlier reported that dismal performance in Foreign Medical Graduates in the said FMGE exam. As per NBE data, in the last five years (2014 to 2018), 74,202 candidates appeared in the FMGE and out of which only 10,400 qualified the said exam.

The issue of low percentage has indeed been a matter of divide between foreign medicos and the authorities, with the students alleging that authorities deliberately make the exam super-tough each time and on the other hand many claiming that failures are on account of low standard of medical education in many foreign countries from which these students take their education.

The impending National Medical Commission is expected to bring a solution to this issue by having a common exit exam for all MBBS graduates whether those who have gathered their education in India or those who have pursued MBBS abroad.Section 15 of the National Medical Commission Act, 2019 provides for holding of a Common Final Year MBBS to be known as National Exit Test (NEXT) for registration to practice medicine and admission to PG medical courses. Further, any person with a foreign medical qualification shall have to qualify NEXT for the purpose of obtaining licence to practice medicine as medical practitioner.