Soon: One year Mandatory Internship for Foreign MBBS Graduates in India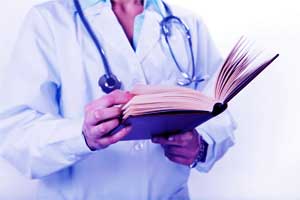 Mumbai: MBBS graduates coming to India after pursuing their graduate medical education from abroad may soon have to undergo a mandatory one-year internship to acclimatise themselves with the Indian medical scenario.
According to recent media reports, a recommendation to this effect was forwarded by various state medical councils to the Apex Medical Council, MCI as well as the Union Health Ministry in a meeting held recently
This comes in light of the observations, that foreign medical graduates who have pursued their MBBS degrees from countries abroad lack skills and knowledge of dealing with diseases specific to India as well as interacting with the Indian patients. It is hence proposed that such medicos are made to pursue 1-year internship in India.
Confirmation of this proposal was recently given by Dr Shivkumar Utture, president of Maharashtra Medical Council who informed Mumbai Mirror "Now we are saying that instead of doing their internship in the countries they are studying, they should do it here to tune into the current problems faced by patients in India, so they are armed adequately to treat patients here," said .
"If it is not possible to do a full one-year internship, these doctors need to undergo some training. Indian conditions are variant in terms of environment, lifestyle, tropical diseases, from that in other countries. Some of these doctors voluntarily undergo such internship already, but in view of public interest as well as the recommendation of the state councils, we are pushing for it to become a mandate," Dr Utture added.
Given the rising costs of medical education, especially in private medical colleges of the country, many students planning to enter the medical field are now going abroad to pursue their MBBS courses. Medical Dialogues team had recently reported that a recent RTI with MCI revealed that the number of undergraduate students, who applied for the mandatory eligibility certificate from the Medical Council of India to study medical courses abroad, has increased in so far as almost 80 % in the year 2017-18 from 2016-17.
Read Also: Almost 80
percent rise in Foreign MBBS aspirants, reveals RTI with Medical Council of India
Students are seen flocking countries like Ukraine, China, Russia, Bangladesh, Philippines and other countries where MBBS is more affordable. However, the quality of education is not standardised in all countries, and while these courses are taught in English, patient treatment is still dependant on the local languages.
Keeping this in mind, the Medical Council Of India through the National Board of Examinations conducts the Foreign Medical Graduate Examination (FMGE) exam which is conducted twice a year. Only after clearing this exam are these candidates allowed to register with the state medical councils and hence practice in India.
Mumbai Mirror
adds that the Union health ministry is also thinking on similar lines of imposing one year intership for FMGs and most of the state councils were also in agreement on it.