Sri Lanka seeks WHO bill as malaria free nation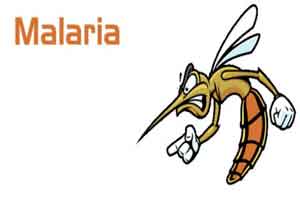 Colombo: Sri Lanka has steadily reduced the number of malaria cases and has applied for World Health Organization (WHO) certification on its malaria-free status, the government information department said.
Kapila Jayaratne, national programme manager of Maternal Morbidity and Mortality Surveillance of the Family Health Bureau, said Sri Lanka has reduced malaria cases from over 400,000 in 1991 to zero cases by November 2012, sustaining this achievement to date in spite of the nearly three decades of conflict between government troops and Tamil Tiger rebels.
He added that Sri Lanka would be celebrating the fourth consecutive year of no malaria but there are high-risk groups which pose a threat to the island nation.
These include Sri Lankan businessmen and traders who travel frequently to India and other neighbouring countries, Sri Lankans engaged in the gem business in African countries like Madagascar and Mozambique, and military personnel returning from peace-keeping missions in the African region.
Certification of malaria elimination is the official recognition of malaria-free status granted by WHO.
The final decision on granting certification is made by the WHO Director General.
Countries are expected to continue reporting on an annual basis to WHO on the maintenance of the malaria-free status.