State approves time bound promotion scheme for Homeopathic Medical Officers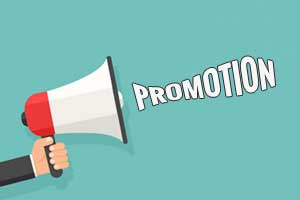 Srinagar: The State Administrative Council (SAC) has approved Time-Bound Promotion (TBP) scheme for homoeopathic Medical Officers in Jammu and Kashmir, an official spokesman said.
In a statement late Wednesday night, he said that the SAC which met under the chairmanship of Governor Satya Pal Malik has approved TBP scheme for Homeopathic Medical Officers on the pattern of Allopathic, Ayurvedic and Unani doctors.
Read Also:AYUSH Minister lays foundation stone of largest Unani Medicine institute in North India
The TBP scheme is available to Allopathic and Ayurvedic and Indian System of Medicines (ISM) doctors. The cadre of Homeopathic Medical Officers has been created in 2006 with the creation of 30 posts of Medical Officers, two posts in each District Hospital and one post each for Government Medical College (GMC), Srinagar and Jammu.
Read Also: Homeopathy council orders unique identification number, code to faculty members
Medical DIalogues had earlier reported that the government had called for the extension of the tenure of the Board of Governors that were appointed last year to run the scam tainted Central Council of Homoeopathy.
The Union Cabinet, chaired by the Prime Minister Narendra Modi approved the draft Homoeopathy Central Council (Amendment) Ordinance, 2019 which seeks to extend the period for reconstitution of the Central Council from existing period of one year to two years so that the tenure of the Board of Governors may be extended for a further period of one year with effect from 17
th
 May, 2019 for exercising the powers and performing the functions of the Central Council of Homoeopathy (CCH).
Last year in May 2018, the Union Cabinet had approved the ordinance to replace the Central Council of Homeopathy with a National Commission of Homeopathy in order to install more transparency and accountability in the system of homeopathy in the country.
Read Also: After MCI, Cabinet extends tenure of Homeopathy Council Board Of Governors