State governments approve replacement of MCI by National Medical Commission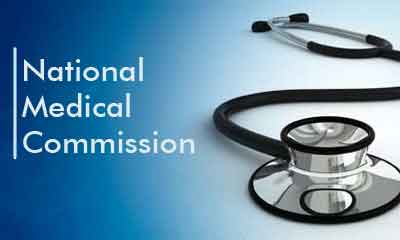 While many in the medical fraternity are calling the replacement of
MCI
with National Medical Commission,  "
a remedy worse than malady
," the NITI Aayog proposal seems to have found the approval of the State governments.
A recent report in
Hindu
, confirms the same stating that NITI Aayog on Thursday met representatives from 20 States to hold discussion on the overhaul of the MCI. The meeting was chaired by its Vice-Chairman, Arvind Panagariya.
It is reported that majority of the states have given a positive nod towards recommendations of the government appointed NITI Aayog panel, which calls for the replacement of the medical council of India with the National Medical Commission.
"Most States were on board with the recommendations given by the Aayog. One of the significant proposals is that instead of just one chairman of the new regulatory body, there should be some members also. Also, the States have asked for more representation in the commission," an official aware of the meeting told the daily.
Along with this, during the meeting it has been proposed that a consultative committee be formed, whose function will be to advise the commission.
 The suggestions  of the meeting, however, will not be binding on the commission.
The next step is for the panel to chalk out the final recommendations ( keeping in mind the suggestions received from the states as well as the general public). These final recommendations will be then sent to the PM for approval, following which the bill will be introduced in the parliament. Sources reveal that this might happen during the winter session of the parliament