DME Andhra Pradesh Releases 550 Vacancies For General Duty Medical Officers Post At COVID 19 Hospitals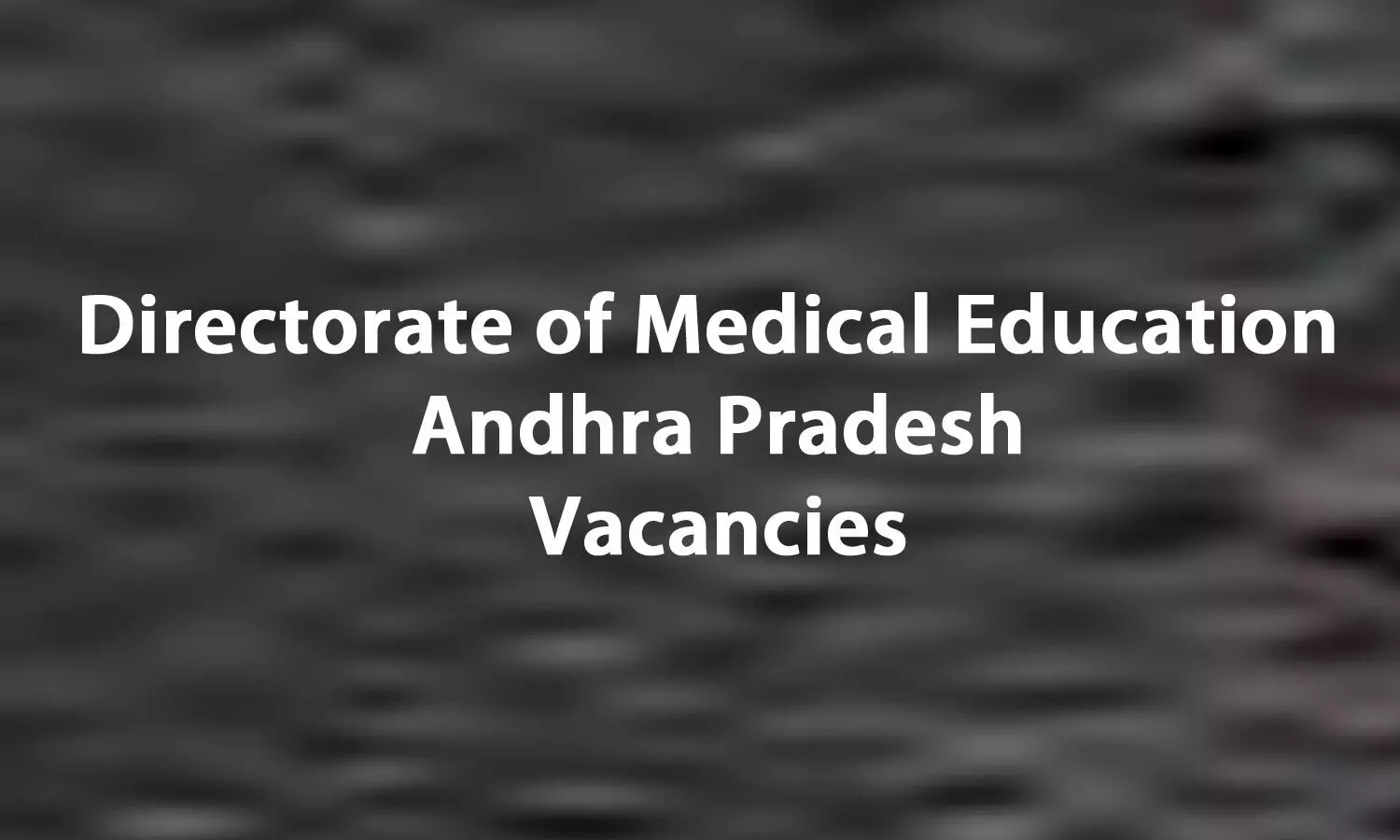 Andhra Pradesh - The Director of Medical Education Andhra Pradesh (DME AP), has released 550 vacancies for General Duty Medical Officers post on a contract basis. The selection will be based on the interview.
With the rise in cases of coronavirus in the Andhra Pradesh, Government Medical Colleges and Government General Hospitals under the Directorate of Medical Education and APVV Hospitals has been declared as a COVID-19 only hospital, meaning that it is dedicated for treating coronavirus patients.
Vacancy Details:
Total no of Vacancies- 550
Last date of Application: 18th May 2020.
For more details about Senior Resident Qualification, Age, Pay Allowances, and much more click on the given link:
https://medicaljob.in/jobs.php?post_type=&job_tags=DME+AP+Vacancies&location=&job_sector=all
Application Procedure:
Candidates should submit the application online in the link available at dme.ap.nic.in.
Attested copies of the following certificates to be uploaded with the application
(All the original certificates will be verified on a specific day)
1.S.S.C. certificate ( proof of date of birth)
2.Study certificate from class IV to X and intermediate.
3.Marks lists of MBBS Part I & Part II & part III.
4.MBBS Degree Certificates.
5.Registration of degree with A.P. Medical Council.
6.Latest Caste Certificate in case SC/ST/BC. (Certificates issued by MRO in case of SC/BC specifying caste and sub-group indicating A/B/C/D/E in case of BC's)
Selection Process:
i) Total Marks:100
ii) 75 % for Marks obtained in qualifying MBBS Examination.
iii) Weightage for No. of years since passing qualifying examination is up to 10 marks @ 1 mark per MBBS completed year.
iv) Weightage for Contract service in Govt. Institutions upto15%;
1. 2.5 marks per six months in Tribal Area,
2. 2 marks per six months in Rural Area.
3. 1 mark per six months in Urban Area.
v) There will be no Interview marks.
Note:
The decision of the selection committee as per G.O.Ms.No.199,HM&FW(A1) Dept., Dt.16.10.2018 and G.O.Ms.No.154, HM&FW(A1) Dept., Dt.4.5.2002 in all aspects and all respects pertaining to the application and its acceptance or rejection as the case may be, the selection or otherwise of any candidate shall be final in all respects and binding on all concerned.
The selection committee also reserves its rights to alter or modify regarding conditions laid down in the notification for selection and also postsnotified.
Read Also: JOB ALERT: Walk-In-Interview At ESIC Hospital Varanasi For SR, Specialist, Super Specialist Posts