Doctor, pharmacist allegedly beaten by cops for not wearing masks, Junior Doctors Association demands action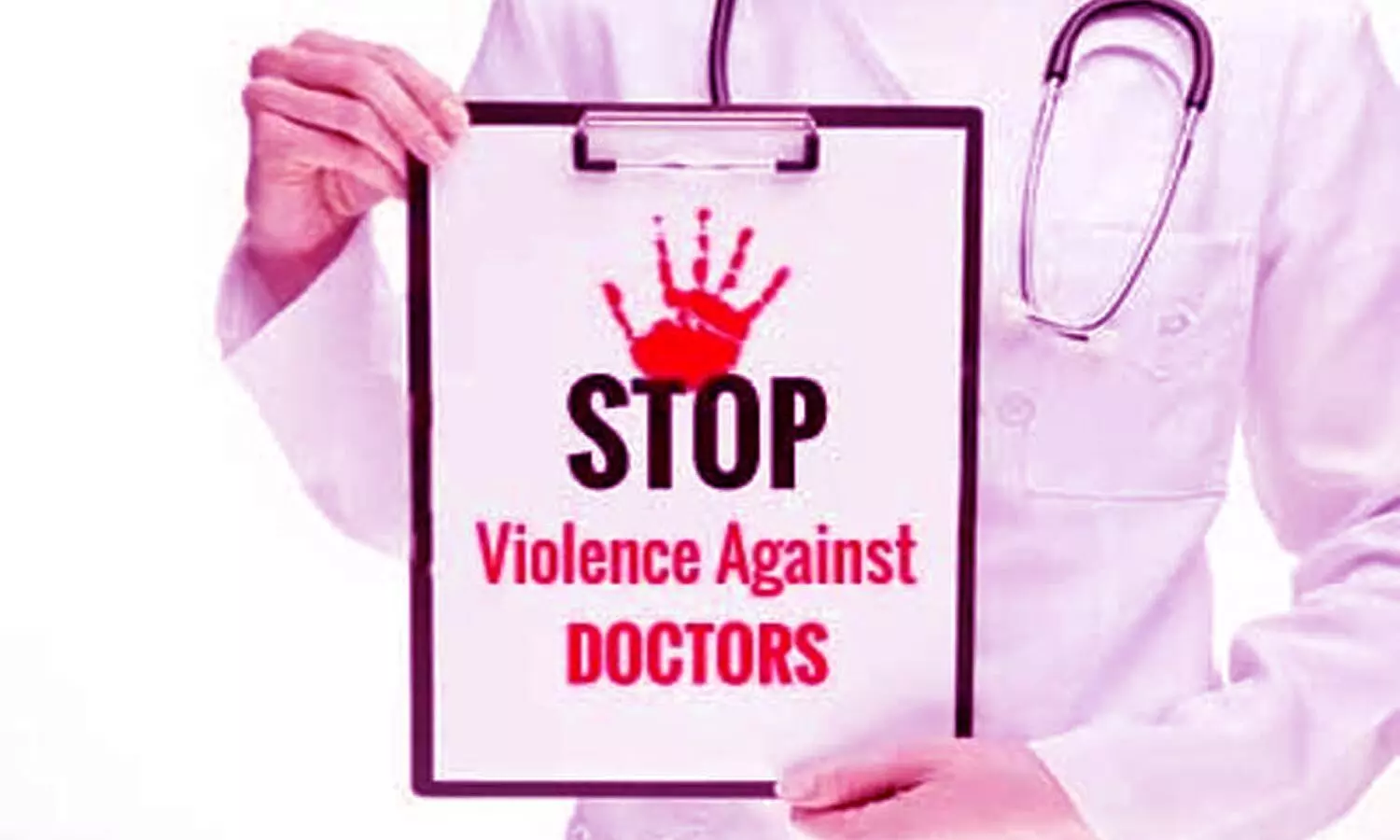 Guwahati - In a shocking incident, a city-based doctor along with a pharmacist and his accountant, were allegedly beaten up by a police team and made to kneel down for not wearing masks recently. The incident on a doctor has apparently incurred adverse reaction and criticism from the doctors of the Junior Doctor Association (JDA) of Guwahati Medical College Hospital (GMCH).
According to the reports, police personnel at Amteka MPHC, Chirag allegedly assaulted one of the doctors on Sunday. In response to the horrific assault, the JDA will be maintaining a black day on May 27th and will be showing their protest by wearing black badges in order to condemn the incident but they also stated that they will be performing their duties in the meantime.
Read Also: UP: Doctor on Covid duty beaten up, told to vacate house by landlord
JDA made a release stating that the victim of the assault was Dr Kakati who was a student of GMCH. As quoted by Sentinel Assam, the release stated "Dr Kakati along with staff accountant and pharmacist were brutally assaulted while they were returning from their door to door duties for covid-19. The incident took place near the PHC campus when they were busy searching for the lost keys of the hospital quarter in front of the hospital Gate. The police personnel berated and abused him for doffing his mask and ask to kneel down. The personal assaulted him with a baton leading to grievous injury. He now feels all handicapped physically and mentally to work in that area after being completely ridiculed in front of the many people for whom he works."
The assaulted doctor, who was in-charge of the Amteka Mini PHC told The Assam Tribune "Though I tried to explain and also apologised for not wearing a mask, the police team made me kneel down and also physically assaulted me and two others." This is a time when doctors and all the Healthcare workers are respected as the warriors for fighting against Corona, in such a situation this kind of behaviour of the police personal has drawn severe criticism from the National Medicos Organisation (NMO) of Assam.
They also condemned this activity and demanded consequential action against the accused police officer supporting the demands of JDA for a strict and honest enquiry
Read Also: Viral Video: Anaesthetist beaten on road by police, sent to mental hospital
Source : with inputs