Bihar: Female doctor kidnapped at gunpoint, Rs 20 lakh ransom demanded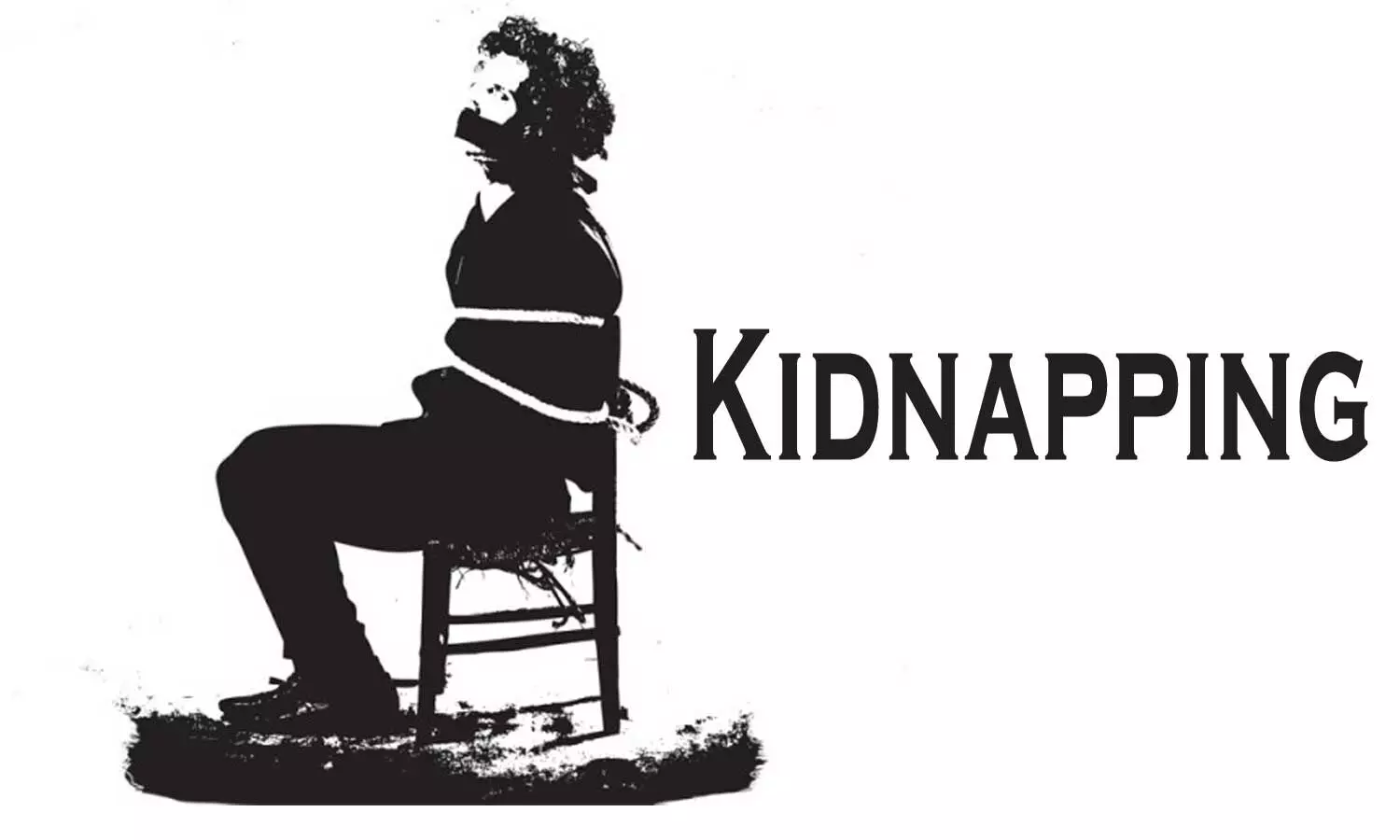 Patna: A Madhubani-based female doctor was kidnapped from her vehicle at gunpoint by two men who later demanded a ransom of Rs 20 lakh from her doctor husband. However, hours after the abduction, the offenders were nabbed by the police based on an immediate complaint moved by her husband.

On probing the abductors, it was revealed that the kidnappers belong to the same village where the driver of the doctor resided. Together with the other members of the gang and with help of the driver, they hatched a plan to abduct the doctor for ransom.
However, the doctor was rescued within five hours of her abduction from Sitamarhi after her husband alerted the cops, who in turn started tracing the vehicle and finally nabbed the kidnappers. The two of them have been arrested by the police under the charges of abduction and kidnapping, who allegedly demanded a ransom from the husband of the doctor for her release.

Also Read: Hyderabad: Dentist kidnapped from his apartment, gets rescued by Anantapur police

According to
Times of India
, the doctor informed that she was going towards Riga from her home in a car at around 1 p.m. on Wednesday. When she reached Sitamarhi suddenly two armed criminals stopped the car and held her at gunpoint. The kidnaper allegedly took the doctor in another vehicle and tried escaping to an unknown destination.
In the meanwhile, the criminals used her phone and contacted her husband who is also a doctor. Over the phone, they demanded Rs 20 Lakhs as a ransom for releasing the doctor safely. Immediately, the husband sought help from the police. Madhubani and the Darbhanga police were also informed about the same.

The car was finally intercepted by the Madhubani police near Chanpure mor (turn) on Basaith Madhwapur section on DKBM Road at around 5 p.m. Spotting the police, the abductors tried to run away from the crime scene leaving the doctor behind. But the police chased the criminals and got hold of two of them.
Sitamarhi SP Anil Kumar told
Hindustan Times
that "the abductors left the vehicle before trying to escape after spotting the police team, led by the station house officer of Benipatti police station in neighbouring Madhubani district. The policemen nabbed them after chasing them for nearly one kilometre and rescued the doctor, a resident of Sitamarhi town."
Madhubani SP Satya Prakash stated that after rescuing the doctor, they handed over the offenders to Sitamarhi police. "We cooperated with the Sitamarhi police team, which was on the lookout for the abductors."
The two arrested abductors also gave the name of the other gang members who were allegedly involved in the whole abduction. They further gave a statement that they dropped the driver near Pupri in the Sitamarhi district after abducting the doctor from her car, reports TOI.
Police are still investigating the case and are trying to nab the rest of the kidnappers
Source : with inputs