PGIMER nurses to stage protest from July 25 after salary hike order put on hold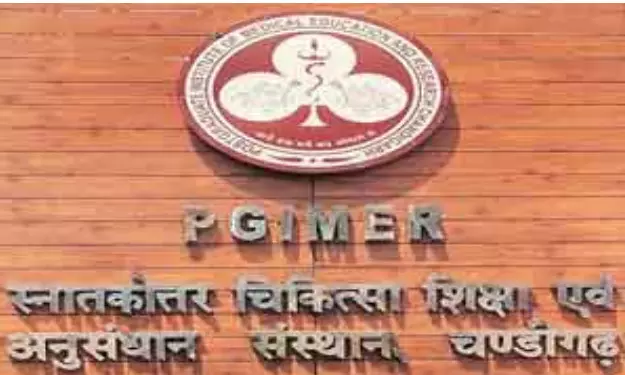 Chandigarh: The Postgraduate Institute of Medical Education and Research's (PGIMER) nurses are all set to stage a protest by wearing black badges from 25th July while being on duty after the authorities have decided to put the fee fixation order on hold which will cause salary cuts for the nurses.
According to a recent media report, the PGIMER authorities have kept the pay fixation order in abeyance which will cause a salary cut from Rs 5000 to 10000 for the nurses.

Hence the two of the Nurse Unions decided to protest demanding hike in the salary by wearing black badges from 25th July while being on duty.
Following the 6th pay commission of 2006, the salaries of the nurses at the institute were refixed as pay anomalies were rectified in May 2019. But recently on June 16, PGIMER authority clarified that the pay fixation order will be put on hold as they have not received any clarification from the central government yet.

The officers in charge of the matter informed that the center had asked for details from the institute regarding the pay fixation order and instructed the organization to give an explanation as to why the new structure of the salary has been initiated as other organizations were also demanding similar pay which has not been implemented so far.
The order stated that "in the case where the benefit is already extended, it shall be reversed to the status before the issue of officer order dated 25.5.2019 till the time of classification is received from the Ministry of Health and Family Welfare, Government of India."
Commenting on the issue, Satyaveer Dagur, president of one faction of the Nurses' Union said told
HT
"First they ordered long duty hours without a quarantine period, now they are decreasing the salaries. Another order has been passed that notes that nurses should visit the office of the medical superintendent to prevent the spread of coronavirus. This is the height of indiscrimination."
At a time like this when the nurses are extending their services day and night in COVID facilities as well to handle the pandemic, this decision of the authority can be proved to be highly discouraging for them.
Source : with inputs