Radio Frequency Identification Attendance system introduced in GMCH Chandigarh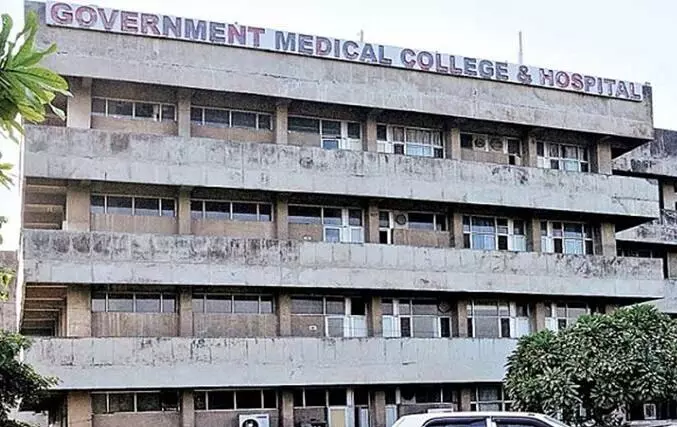 Chandigarh: The Government Medical College and Hospital, Sector 32 (GMCH Chandigarh) has become the first tertiary hospital in the city where the Health Department of the Union Territory has started the Radio Frequency Identification Attendance (RFID) for its employees.

This attendance system was introduced in 1998 and was discontinued in 2010.
Sources told Times of India that the RFIS system of attendance was made mandatory for the entire college teaching faculty by the erstwhile Medical Council of India (now National Medical Commission or NMC). The government medical colleges were also supplied with the required machines. However, they remain unused even after installation.
Also Read: Norms for MBBS Admission in GMCH Chandigarh State Quota Seats to Remain Unchanged

The UT Health Secretary, Yashpal Garg conducted a surprise night inspection at the hospital in October, where he found that there was no emergency medical officer present at the hospital. He found that the security guard was not checking the visitors who had come for emergency and was instead going through his phone.

A GMCH-32 employee told TOI, "The system was installed and has been operational since the last one week in all administrative offices and even OPDs but it will not provide any incentive for those going for extra hours beyond their schedule," adding, "We are also asked to sign on the register besides using the RFID system."
Meanwhile, the RFID attendance system is already functioning in GMSH-16 and the administrative wing of PGI. A PGI official stated, "There was a plan to start the same in OPDs. The machines were even bought and are lying unused."
The automated attendance system was enabled to maintain punctuality in the work place. However, some employees at GMCH-32 expressed doubt over its working. A faculty at GMCH-32 added, "This is the third time that the system has been adopted. Still, most workers here have not been able to make it a habit to remain punctual."
Also Read:2 GMCH Chandigarh MBBS Medicos Score Big in UPSC Exam
Source : with inputs