RIP: GMCH Chandigarh Director Dr BS Chavan succumbs to cancer at 59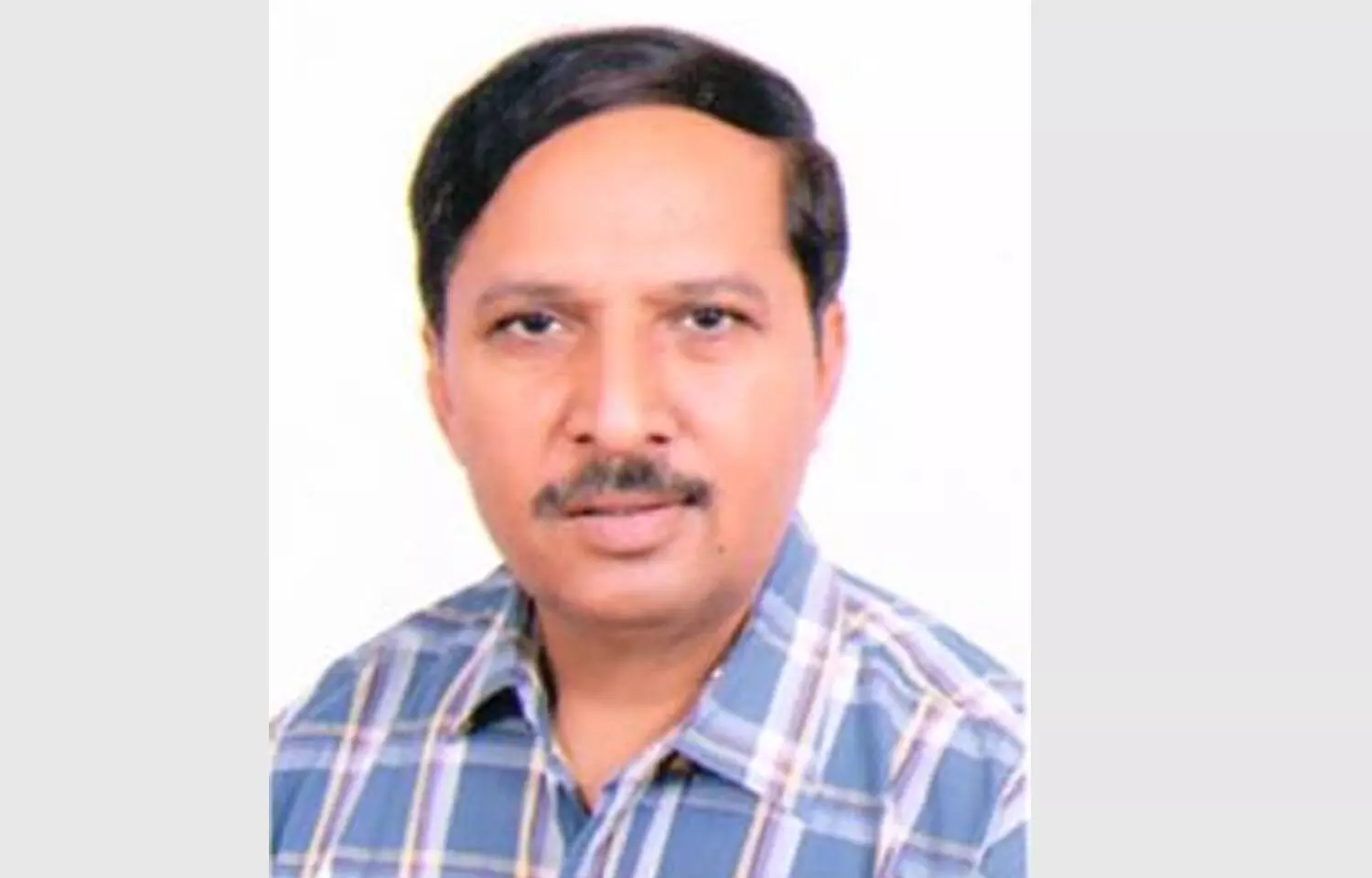 Chandigarh: In an unfortunate incident, renowned Dr. BS Chavan, the Director of Government Medical College and Hospital (GMCH), sector 32 passed away at the age of 59 on Friday after putting up a battle against cancer.

The doctor was suffering from cancer for a long time and was diagnosed with an advanced stage of cancer of the large intestine in 2019. He was undergoing treatment at GMCH 32.
Before joining GMCH, Prof Chavan worked at AIIMS New Delhi. Prof. BS Chavan did his MD psychiatry from PGIMER, Chandigarh in 1987 and later received WHO Fellowship in community psychiatry from Australia in 1998, Diploma in Hospital Administration (DHM) in 2003 from NIHFW, New Delhi. He was a Fellow of the National Academy of Medical Sciences (NAMS), Fellow of the International Medical Science Academy (FIMSA).
Prof Chavan made an outstanding contribution in the field of mental health and rehabilitation of persons with disabilities. He was instrumental in starting a community outreach program for mental illness and substance abuse including community-based indoor detoxification camps. He started regular services for the caregivers of mentally ill patients and encouraged the families to get them registered as a self-help group (SHG) in the name of Prayatan. He also instrumental in starting Home Based Treatment Care ( HBT) and Crisis Intervention Services (CIS) for the crisis situations in mental health including 24 hours of Suicide Prevention Helpline in Chandigarh.
Prof Chavan was the head of the Centre of Excellence (COE) for training manpower in mental health including MD Psychiatry, M.Phil in Clinical Psychology, M Phil in Psychiatry Social Work, and Diploma in Psychiatry Nursing (DPN). At GRIID, Prof Chavan also started a Diploma in Special Education (D Ed-MR), B Ed in special education –MR, and MEd in special education.
In Chandigarh, Prof Chavan was instrumental in starting comprehensive rehabilitation services in mental health for persons suffering from mental illness, mental retardation, cerebral palsy(CP), autism, and multiple disabilities. For chronic mentally ill patients (SMI), Prof Chavan set up Disability Assessment, Rehabilitation, and Triage ( DART), and facilities at DART include vocational skill training, social skill training, and cognitive enhancement therapy (CET). For the unknown, orphaned, and destitute mentally ill patients, he had arranged a residential facility at SAMARTH and Aashreya.
For placement for persons with intellectual Disability, Prof Chavan conceived a Project called Umeed and currently, 60 persons with intellectual disability have been placed at various outlets of Umeed in Chandigarh. He received Presidential Award in 2003 in the category of Best Placement Agency from then-President Dr. APJ Abdul Kalam. Under another project called Prayatan, Prof Chavan had created job placement avenues for the mentally ill. Both Umeed and Prayatan are self-sustaining projects. For his contribution to the field of mental health and Social work in Disability, Prof Chavan received a second Presidential Award in 2013 as the Best Individual working for persons with disability.
In addition to writing a Textbook on Community Mental Health in India and many book chapters, Prof Chavan published more than 190 research articles in National and International Journals, completed more than 15 research projects in mental health, and delivered more than 180 guest lectures. He set- up an antenatal and newborn screening facility at the Genetic Centre and recently, he was invited by the Association of Public Health Laboratories (APHL) of the United States.
The hospital spokesperson Dr. Anil Moudgil told
Hindustan Times
, "He was on ventilator since last Saturday. His oxygen saturation levels dipped around 2 am and despite our best efforts, he passed away peacefully at 2.30 am."
His last rites were conducted at the cremation ground at sector 25. The senior officials of Chandigarh administration, doctors from Post Graduate Institute of Medical Education and Research, Union Territory Health Department, and GMCH sector 32 all were present during his last rites and they extended their condolences to the bereaved family members of the doctor.

The death of such a renowned doctor has brought grief into the medical community and the United Resident Doctors' Association of GMCH has also expressed their grief at the sudden demise of the doctor.
In a recent press release, the association stated " very sad day for GMCH as director principle was Dr. BS Chavan left for heavenly abode today. Sir was always very proactive in working towards the welfare of residents and granted a patient hearing to us during times of need. His contribution towards the progress of GMCH will always be much appreciated and his loss has left us deeply saddened. We on behalf of residents of GMCH would like to extend our heartfelt condolences to the family and pray to God to grant them the strength to bear with the great loss."
Source : with inputs