Doctors shine at UPSC exams 2020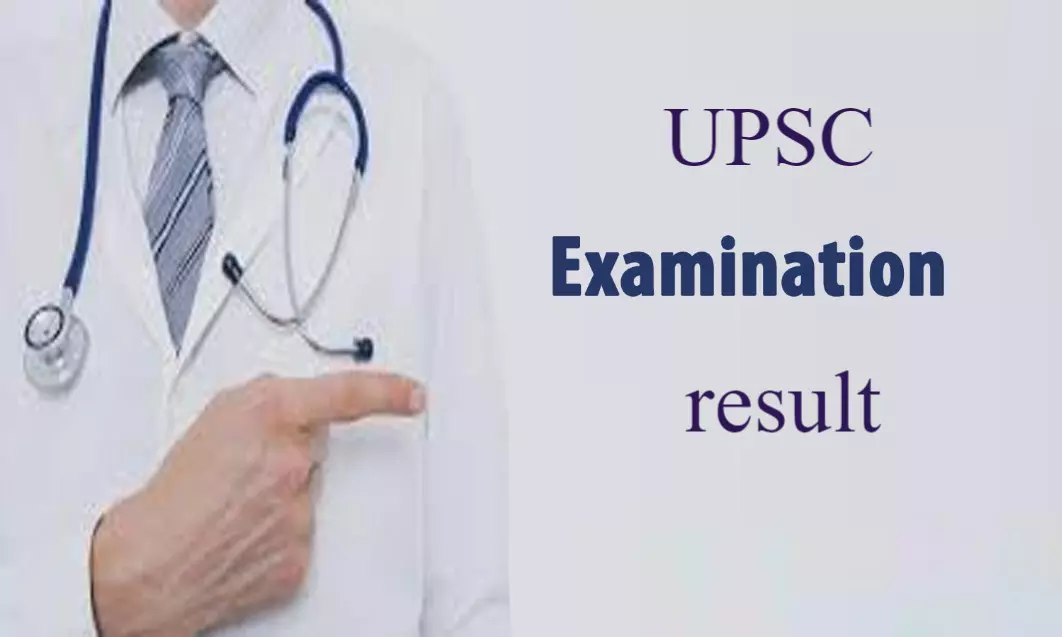 New Delhi: In a proud moment for all the medical fraternity, around 6 doctors have come out with flying colours in the Union Public Service Commission (UPSC) Examination. A list of 829 candidates who cleared the written examination and personal test of civil service examination 2019, and were recommended for the appointment of IAS IFS IPS and Central Services, also bore the names of many doctors who aspired to become civil servants.

The UPSC result was declared on August 4; wherein; among the results of candidates, many doctors made it to the list. To mention,
a Kerala based MBBS doctor Dr Arun has ranked 55th in the Civil Service Examination;
a Mohali based doctor, Dr Darpan Ahluwalia who is just 26 years old secured the 83rd rank in the examination;
Dr Harsha Priyamadva, a Dhanbad based doctor also made her district proud by securing the 165th position in the civil service examination.
Besides,
two more doctors, belonging from the rural area of Karnataka have made their state proud by passing the UPSC exams with good ranks while one of them Dr Abhishek Gowda secured 278 ranks, the other Dr Vivek Reddy secured 485 th rank and they are all set to embrace a new career as a public servant.
Another Punjab based doctor couple has been made proud as their son 24-year-old Dr Adithya Bansal ranked 104 in the civil service examinations.
Dr. Arun has dedicated his success to his parents, teachers, and friends. Chief Minister of Kerala has congratulated him alon
g with many other candidates who cleared the Civil Service exams and wished them all success in serving the public sectors and becoming an asset of the country in the process.
The other rank holder Dr Darpan has completed her MBBS from Government Medical College Of Patiala 2 years ago and she informed a daily that she has successfully cleared the examination in her second attempt. She was preparing for the UPSC examination after the completion of MBBS, her father who is the joint director of animal husbandry department Punjab has expressed happiness over the success of his daughter. Dr Darpan took Medical Science as a subject in the civil service examination. When asked what made her change her profession from the medical field to civil service, she clarified that she didn't change the line of work instead secured a greater platform in order to serve more people, reports The Tribune.
Commenting on her remarkable success, Dr Priyamadva, whose parents are also famous doctors told The Telegraph that she did not believe in long study hours rather believed in focused and dedicated hard work. She has pursued her MBBS from Patna Medical College after which she appeared for the preliminary examination of the civil services. She took only two months of coaching for the UPSC after the completion of her internship as a doctor.
The doctor told The Telegraph that "Instead of counting hours of study in a day one should concentrate on output from the study, and that output can be gained in four-five hours only. It was my second attempt as soon after completing MBBS from Patna Medical College and Hospital (PMCH) in 2018 I appeared for the Preliminary exams of the civil services to just get a feel of the examination. I once again attempted it last year, and got success." Commenting on her decision of changing the profession that "they say that one can do better where his/her heart goes. I was interested in Civil Services since childhood so I decided to opt for it."
Meanwhile, another rank holder Dr Gowda clarified that though he became a doctor, he always wanted to pursue UPSC. Even after belonging from a medical background, he has chosen Kanada literature as an optional subject in IAS mains. He worked as a duty doctor for 3 years and also prepared for the IAS exams at the same time.
Dr. Reddy who has been serving as a junior assistant at NIMHANS, Bengaluru, told The Hindu that "I was keen to be an IAS officer even before securing a seat for medicine, and was inspired by my father who is a school teacher." The success of both doctors will inspire many students in rural areas. Both the doctors received tips from M.V. Venkatesh, Deputy Commissioner of Mandya who is also a doctor by profession.
Commenting on his son, Dr Adithya's achievement, Dr. Ravinder Bansal, who runs a private hospital in Sangrur, stated that he encouraged his son to pursue his dream and never forced him to choose the medical field instead, reports the Hindustan Times.
Source : with inputs