Surgeon Dr P Raghuram Conferred Honorary Fellowship of the College of Surgeons of Sri Lanka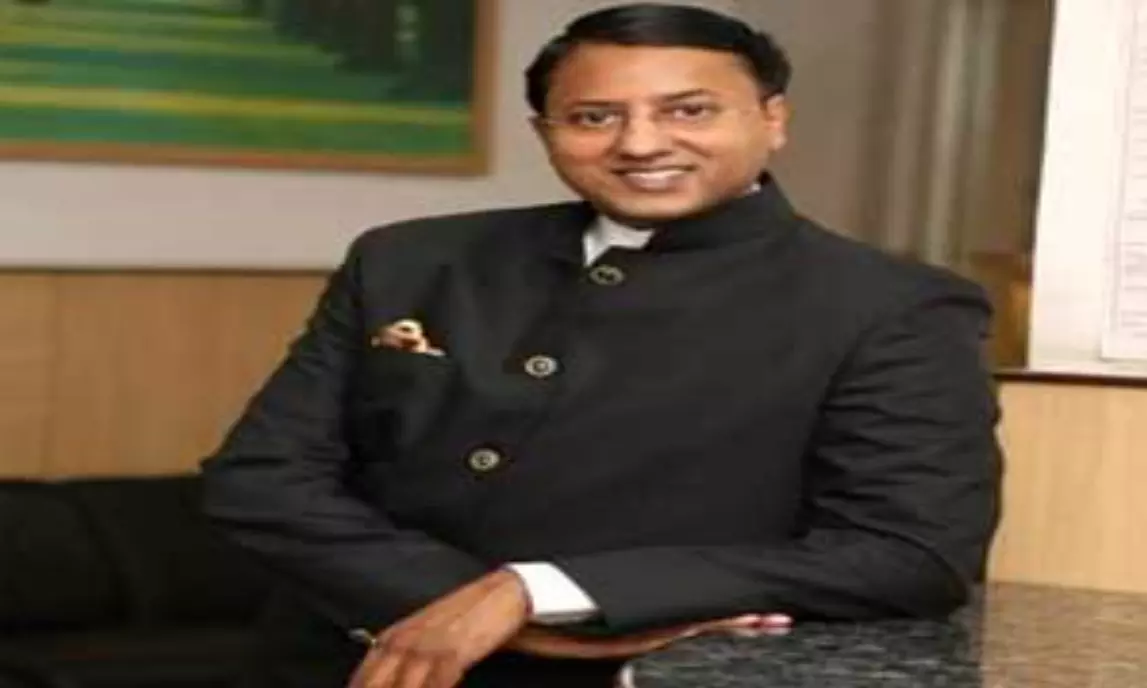 New Delhi: President of Association of Surgeons of India (ASI), and Director of KIMS-Ushalakshmi Centre for Breast Diseases, Dr. P Raghu Ram was conferred with the Honorary Fellowship of the College of Surgeons of Sri Lanka (Hon. FCSSL) during the virtual Inaugural Ceremony held this morning at the 49th Annual Sri Lanka Surgical Congress.

The Honorary Fellowship is the highest recognition and honour that is bestowed by the Sri Lankan Surgical College to a select few distinguished surgeons worldwide.
Established 49 years ago, The College of Surgeons of Sri Lanka is the scientific and educational organization for surgery of all surgical specialties in Sri Lanka. Surgeons from all over Sri Lanka and across the world are participating in this Virtual Scientific Congress being held from 5- 7 November 2020. The theme of the Conference is "PROFESSIONALISM, PRAGMATISM & PLURALISM".

Also Read: Hyderabad turns pink to mark the beginning of International Breast cancer Awareness Month
During the inaugural ceremony, Dr Raghu Ram delivered a keynote address on "the art & Science of Oncoplastic Breast-Conserving Surgery."
Expressing his happiness on being conferred the prestigious Honorary Fellowship, Dr. Raghu Ram said, "I am most humbled and grateful for being handpicked by The College of Surgeons of Sri Lanka for this very prestigious honor. I dedicate this award to my motherland, my family and my patients".

Reading out the Citation during the Honorary Fellowship Conferment ceremony, Prof. Jayaindra Fernando, President, The College of Surgeons of Sri Lanka paid tributes to Dr. Raghu Ram's distinguished academic track record, love for his motherland and passion for social service. The Citation added "Dr. Raghu Ram has been an advocate of best practices in his chosen field, coupled with a human touch and many altruistic values. His significant contribution towards improving breast healthcare and surgical education in India through his strong links with the United Kingdom in addition to spearheading life-transforming philanthropic initiatives in his adopted village, have been his trademarks".
Dr Raghu Ram has an already accomplished rare distinction of having already obtained FRCS from all four UK Royal Colleges- FRCS (England), FRCS (Edinburgh), FRCS (Glasgow), FRCS (Ireland) in addition to Fellowship from The American College of Surgeons(FACS), Hon Fellowship from The Royal College of Surgeons of Thailand - Hon. FRCS (Thailand) & Honorary Fellowship from Chinese College of Surgeons - Hon FCCS (China)
The Government of India has recognized his yeomen service by conferring upon him the Padma Shri, one of the highest civilian awards of the land in 2015, and Dr B.C. Roy National award in 2016, which is the highest award that be achieved by a doctor practicing Medicine in India in 2016.

Also Read: Doctors Contribution: Association of Surgeons of India raises Rs 1 Crore towards coronavirus battle