Hyderabad turns pink to mark beginning of International Breast cancer Awareness Month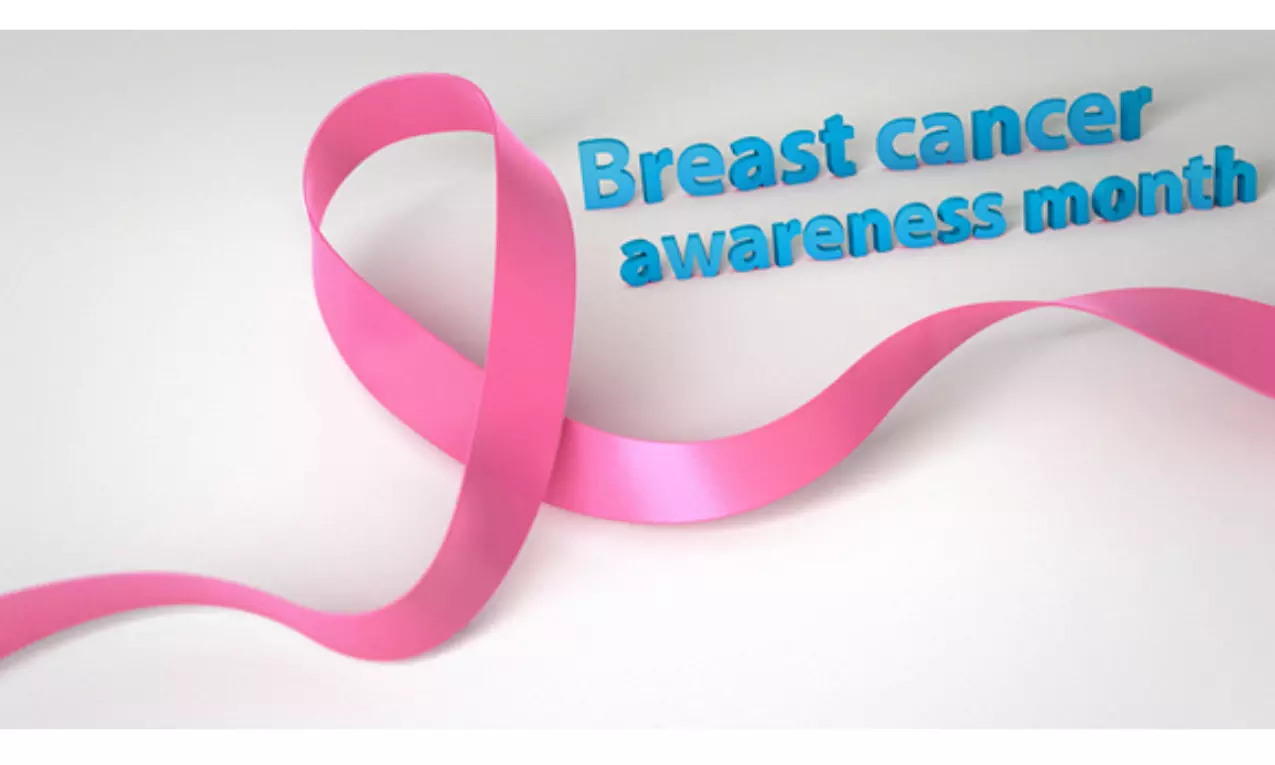 Hyderabad - October is the world over recognized as International Breast cancer Awareness month. Established in 2007, Ushalakshmi Breast Cancer Foundation (UBF) - a not for profit breast cancer Charity has completed THIRTEEN positively eventful years serving the Community in Telangana & Andhra Pradesh.

Through the consistent innovative & pioneering initiatives of the Foundation, Breast cancer is no longer a 'closet issue' in this region – it is a much commonly discussed topic, thus bringing about the much-needed awareness resulting in more lives being saved.
Also Read:ESMO updates guidelines on cancer Adrenal gland
Since 2010, over the past TEN years, Ushalakshmi Breast Cancer Foundation has been illuminating HYDERABAD'S historic & prominent buildings in PINK to spread the message of Hope, Survival and Courage to those who have fought breast cancer, and equally, remind people that women over 40 must get themselves an annual Screening Mammogram to detect breast cancer early. As breast cancer cannot be prevented, the only way to fight breast cancer is early detection.
Despite the ongoing Pandemic, in an effort to demonstrate the power of PINK (a colour that represents breast cancer awareness),Charminar, Buddha statue & KIMS Hospital are being illuminated in PINK this evening for a record TENTH consecutive year to mark the beginning of International Breast Cancer Awareness month.
Illumination of prominent buildings in PINK is just one way to attract the attention and curiosity of people and raise the awareness about importance of early detection
Hyderabad is the only city in Asia to have so many prominent buildings and historic monuments turn PINK in one night in support of breast cancer awareness.
The idea started off in the year 2000, When Estee Lauder group of companies illuminated their buildings world over in PINK to mark the beginning of International Breast cancer Awareness month. 20 years on, this PINK campaign has caught on worldwide.
Prominent monuments and buildings that also turn PINK in October world over include the White House, Empire State Building, Buckingham Palace,Tower of London, Eifel tower