ESMO updates guidelines on cancer Adrenal gland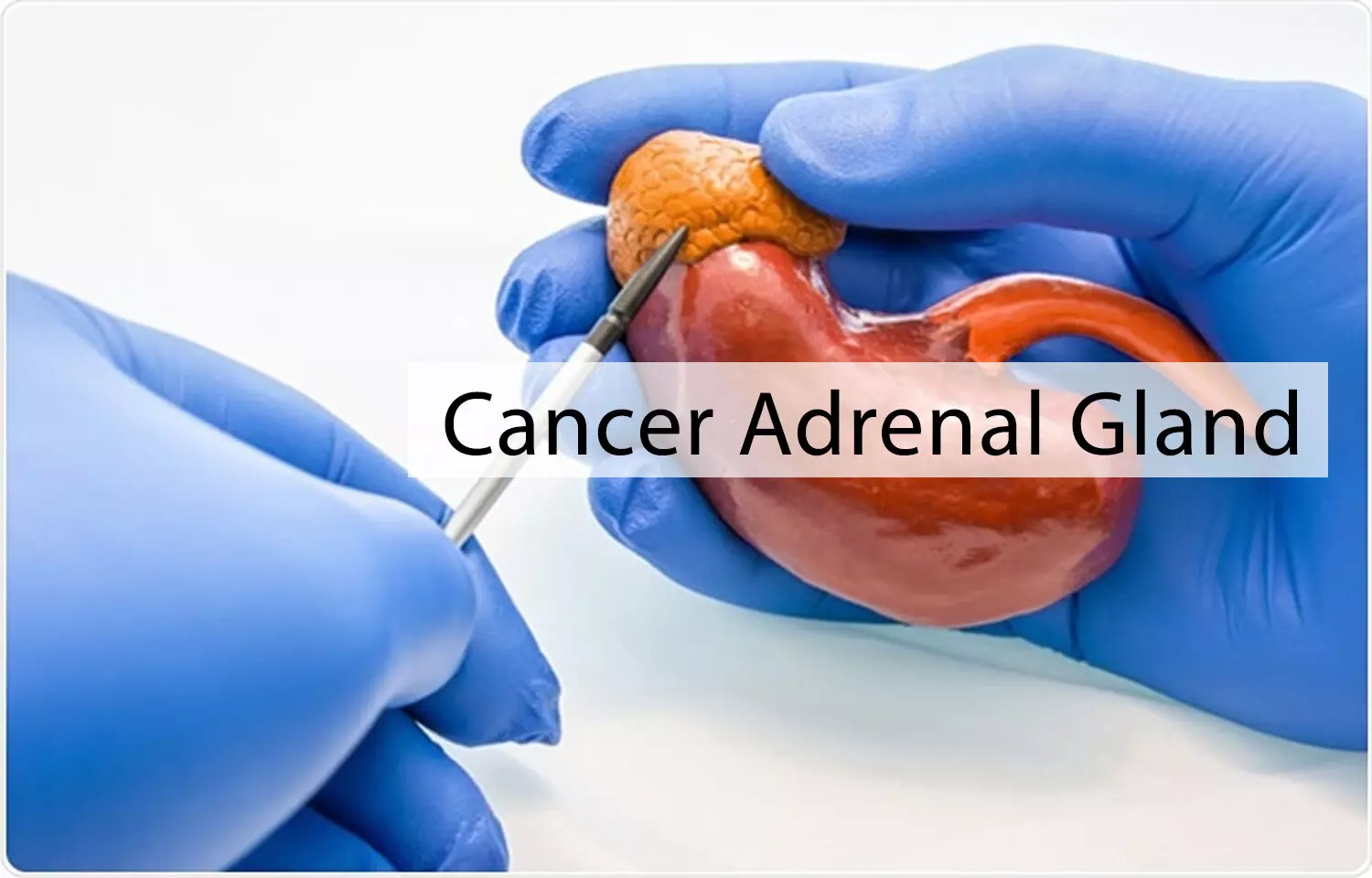 European Society for Medical Oncology (ESMO) has released its updated Clinical Practice Guidelines on cancer adrenal gland. Two different primary malignancies can arise from the adrenal gland: adrenocortical carcinoma (ACC) from the adrenal cortex and malignant phaeochromocytoma from the adrenal medulla. Both malignancies are rare.

The new guidelines providing recommendations on the management of adrenal cancer, including levels of evidence and grades of recommendation and have been published in Annals of Oncology.
The Authorship of guidelines includes a multidisciplinary group of experts from different institutions and countries in Europe.Detailed guidance on diagnosis, classification, treatment and follow-up is provided for both adrenocortical carcinoma and malignant phaeochromocytoma.The recommendations are provided in the text, including levels of evidence and grades of recommendation, where applicable.Due to the rarity of the adrenocortical carcinoma and malignant phaeochromocytoma, there is a clear recommendation to consult expert centres
Key recommendations:

Pathology
All patients with an adrenal tumour suspected to be an ACC or a phaeochromocytoma should undergo careful clinical assessment for signs of adrenal hormone excess.
•All patients with suspected and proven ACC or PPGL should be discussed in a multidisciplinary expert team meeting, at least at the time of initial diagnosis and in case of progressive disease.
•All patients with suspected ACC require a comprehensive endocrine work-up to identify potential autonomous excess of glucocorticoids, sex hormones, mineralocorticoids and adrenocortical steroid hormone precursors [IV, A].
•Standard imaging for patients with suspected ACC includes at least abdominal CT or MRI and chest CT (or [18F]FDG-PET/CT) [IV, A].
•Biopsies of suspected ACC are usually not informative and should be avoided.
•Histopathologically, ACC is defined by a Weiss score ≥3 [IV, A]. Histological diagnosis should be carried out by an experienced endocrine pathologist. Ki-67 index helps to stratify the risk of recurrence.

• All patients with suspected PPGL require the measurement of plasma or urinary metanephrines [V, A]. Suspicion of disease is primarily based on 1) the presence of signs, symptoms or other manifestations of presumed catecholamine excess; 2) incidental adrenal mass; or 3) routine screening due to high risk associated with hereditary predisposition or past history of PPGLs.

• In all patients with 'high risk of metastases' (definition see above), a chest CT and at least one functional whole-body imaging [e.g. FDG-PET, DOTATATE-PET, iodine-123 meta-iodobenzylguanidine ([123I]MIBG) scintigraphy] is recommended in addition to abdominal imaging.

•Biopsies of suspected PPGL are contraindicated in most circumstances.
•Malignant PPGLs are defined by the presence of metastasis. However, all PPGLs are considered to have some malignant potential
Management of locoregional disease
For ACC patients, complete tumour resection by an experienced surgeon is the mainstay of a potentially curative approach. Adjuvant mitotane is recommended in patients at high risk of recurrence, as well as follow-up with radiological imaging at specified intervals for 5 years.
Most PPGLs can be safely removed laparoscopically by an experienced surgeon, and patients with resected PPGL should be followed at regular intervals for at least 10 years.

For further reference log on to:
Source : Annals of Oncology