Fortis Vasant Kunj opens 16 bedded dialysis center in association with Fresenius Medical Care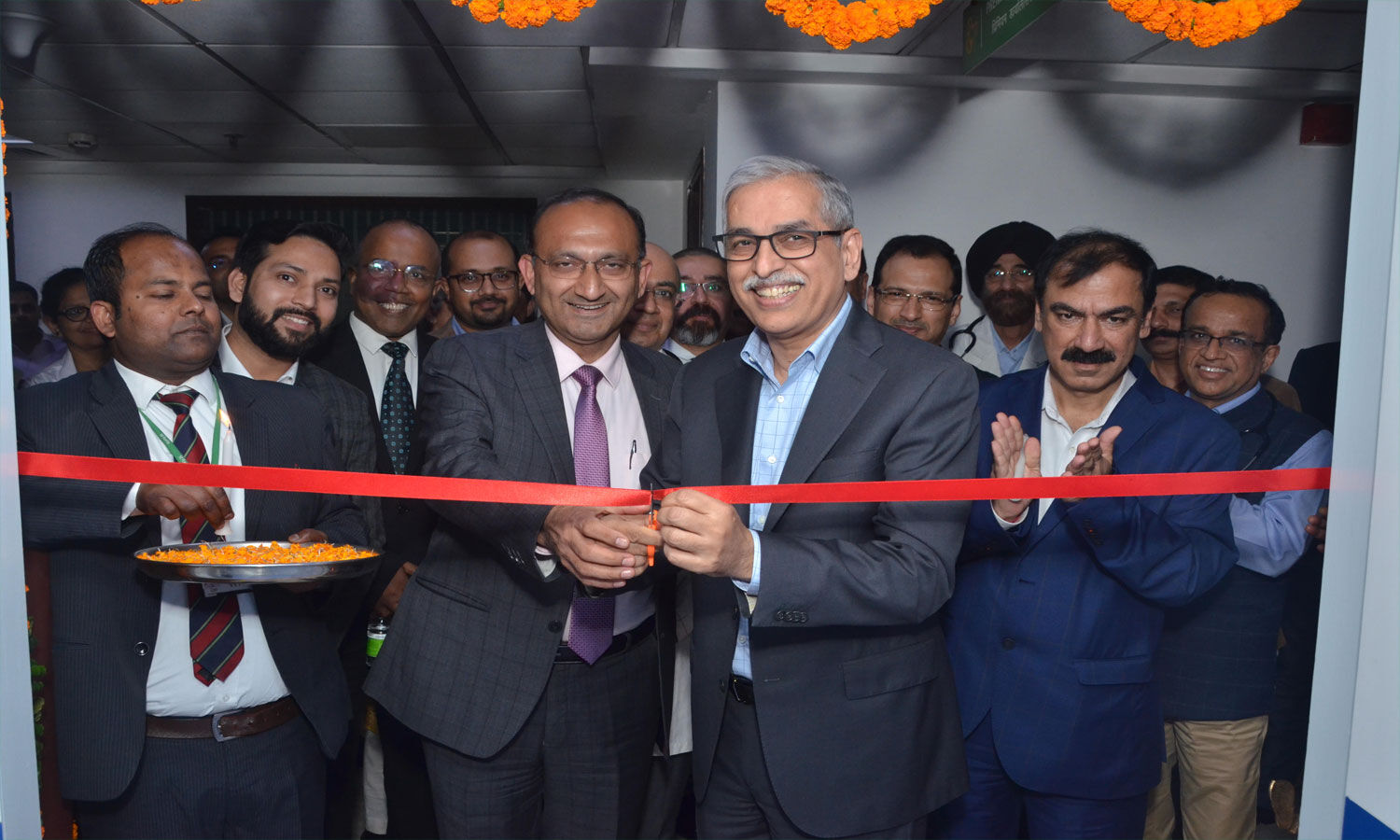 New Delhi: Fortis Hospital ,Vasant Kunj,New Delhi in collaboration with Fresenius Medical Care India Pvt. Ltd recently launched a 16 bedded dedicated dialysis center at its premisis
The center was inaugurated a dialysis center by Dr Ashutosh Raghuvanshi, MD & CEO, Fortis Healthcare (FHL); in presence of Mr Punit Kohli, Managing Director, Fresenius Medical Care India Pvt. Ltd., Mr. Mahipal Bhanot, Zonal Director, FHL, Dr Rajeev Nayyar, Facility Director, FHVK, and Dr Sanjeev Gulati, Director & HOD, Dept of Nephrology at FHVK. The center is targeting to add 16 dialysis stations offering advanced dialysis therapies to fulfill the increasing demand for treatment of renal patients.
Mr. Mahipal Bhanot, Zonal Director at Fortis Hospitals said, " Owing to the rising number of kidney patients every year, it has become the need of the hour to come up with dedicated and advanced dialysis centers. This not only helps in maximizing the reach of the treatment among patients but also makes it easy for them to get access to timely treatment at a reasonable cost and without having to travel long distance."

Mr. Punit Kohli, Managing Director, Fresenius Medical Care India said, "At Fresenius Medical Care, we are dedicated to deliver high-quality kidney care that improve the quality of life of every patient, every day. This new center provides patients with advanced technology, patient comfort and safety as well as highly-qualified medical staff. Our trained, experienced and caring staff always strive to ensure that our patients are provided with outstanding care while making dialysis treatment as comfortable as possible. We acknowledge the importance of developing long-term partnership with patients and healthcare professionals alike and we are pleased to be collaborating with Fortis Healthcare for the fourth running unit."
Dr. Rajeev Nayyar, Facility Director of FHVK said, "The hospital-based center will offer a range of advanced dialysis options including high-flux hemodialysis and online hemodiafiltration (HDF). Online HDF allows better removal of waste products from the blood, which may contribute to improved survival for patients compared with those receiving standard hemodialysis.As part of the company's holistic approach to patient care, the center will offer holiday dialysis, allowing patients travelling from other regions or from overseas to receive uninterrupted treatment."