New Delhi: Medical Council demands soldier like status for doctors, nurses treating coronavirus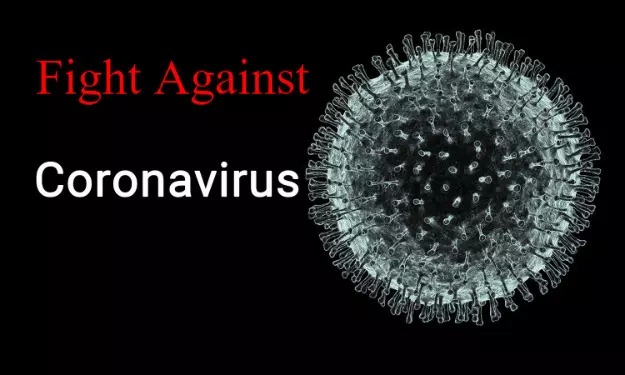 New Delhi: With the doctors, nurses and other paramedical staff; risking their lives including those of their families and heroically fighting against the epidemic of Coronavirus (COVID 19) to provide care to concerned patients, the Delhi Medical Council (DMC) has written to the Delhi Health Minister Satyendra Jain demanding soldier like status for the medical personnel. This would mean that if the medical staff working day and night during coronavirus battle fall sick, they would get treatment by the government ( or government would take care of their cost) and adequate compensation to the family if some eventuality happens.
The Delhi medical council is a statutory body constituted under the DMC ACT 1997 regulating the practice of the modern scientific system of medicine in the NCT of Delhi. It is the apex body regulating the functioning of around 70,000 doctors working in the state

In its letter to the Health Minister, the council pointed out to the war the medicos are fighting while serving the patients. "On this war against the covid19, we are 100 per cent committed and fully support the government for the cause. Every doctor, nurse and paramedical staff is working to best of his or her ability, without caring for any risk involved with it. We are confident that together we shall overcome this problem soon. We appreciate and laud timely steps taken by the govt in this regard," they stated.
The doctors drew the authority's attention towards apprehensions in minds of some of the healthcare workers whose major concern is that who will take care of them, if they fall sick during the treatment and who will take care of their family if something unfortunate happens to them.
Taking their genuine apprehension to the Health Minister's account, as these healthcare workers are akin to soldiers fighting war on borders and their lives are equally at risk, the medical council demanded the Delhi government to take the following measures:
Govt taking care cost of treatment in case they fall sick.

Financial compensation to their families if some health worker dies like govt compensates soldiers and policemen killed in action
Speaking to Medical Dialogues about the matter, Dr Arun Gupta MD President Delhi Medical Council informed that after they apprised the Health Minister of apprehensions in minds of healthcare workers, he acknowledged and readily agreed on both accounts- Full treatment and adequate compensation, in line of a soldier fighting on border in case of any mishappening.
He stated, "I have been getting lots of calls from doctors. They all are apprehensive about the safety of their own as well as their staff. Understandably so, their concern is genuine. In this backdrop, I met hon'ble health minister of NCT of Delhi, Shri Satyendra Jain. He was very considerate and agreed with our concerns. He promised full govt support to all healthcare workers in case they fall sick and adequate compensation to the family if some eventuality happens. Govt has acknowledged their role at par with soldiers fighting on borders."
Read Also: Maharashtra Medical Council Allows Telephonic Online Consultations By Doctors With Strict Riders, Details