RIP Dr Joginder Chaudhary: 27-year-old MBBS doctor succumbs to COVID-19 after one month struggle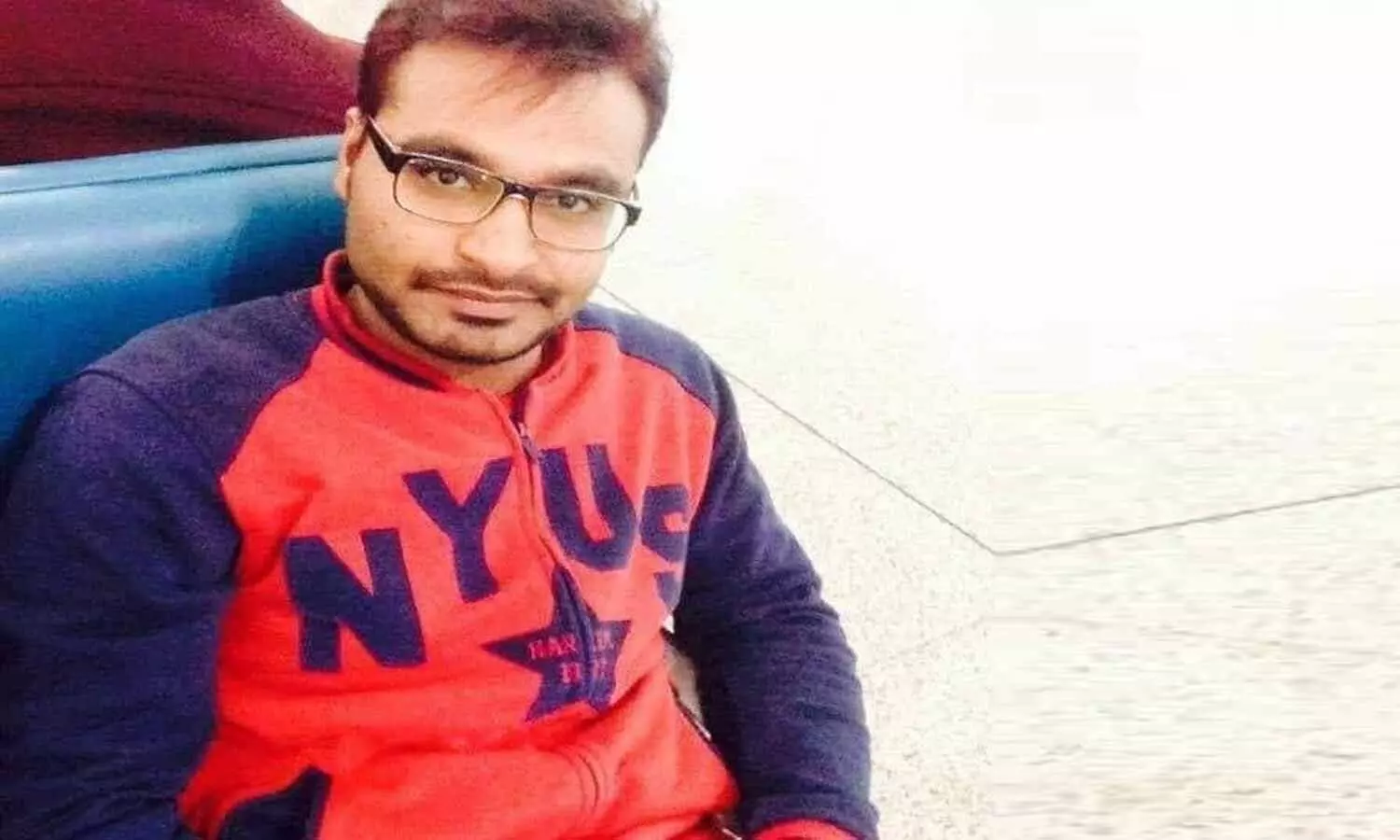 New Delhi: Medical fraternity has lost another COVID warrior to the pandemic. In an unfortunate incident, a junior resident doctor, for whom, doctors across the capital chipped to pay his treatment bill, has succumbed to the coronavirus recently after fighting a month-long battle.

The infected doctor was a 27-year-old MBBS who has been working on an ad hoc basis at the Delhi government-run Dr Baba Saheb Ambedkar (BSA) Medical Hospital and College for the last six months. He had been working in the hospital's flu clinic and then in its casualty ward until 23 June when he developed a fever. Four days later, on 27 June, he tested positive for Covid-19 and was admitted to the BSA hospital after he complained of difficulty in breathing. He was later shifted to Sir Ganga Ram Hospital on the 8th of July.
There was an improvement in the medico's condition around July 16. According to Sangwa, a family friend of the doctor's at his native village, the medico had asked for his phone and even texted his friends that his situation had improved, but after that his condition went downhill. He was eventually intubated, his blood pressure fell, and his kidneys started failing.
He remained in the intensive care unit (ICU) for nearly 18 days at the private hospital but despite all efforts the doctor couldn't be saved.
Read Also: Bengaluru Doctor succumbs to COVID, private hospitals face heat for allegedly denying admission
Confirming the tragic demise of the young doctor, Dr D S Rana, chairman of Sir Ganga Ram's board informed The Indian Express, "He was in a critical condition when he was brought to our hospital. He was immediately taken to the ICU and was continuously monitored by a team of doctors. There were no comorbidities but his condition turned critical. It was a case of surgical emphysema, and he went into shock last night."

Sangwa informed the daily that he had told his father to sell their land and arrange money because he felt he might recover at Ganga Ram. After some days, the family transferred him there.
When he was admitted in the hospital, the junior resident's colleagues pooled in money to bear the cost of his treatment. The Resident Doctors' Association of BSA wrote to Chief Minister of Delhi, Arvind Kejriwal seeking financial assistance for his treatment costs. Then, the father of the doctor and a farmer in MP had further written to Ganga Ram Hospital that he cannot afford the treatment cost. He had also written to Delhi govt for financial aid. The bill of Rs 4,22,000 as on 15 July was charged by the hospital for the treatment of the doctor.
Considering the hard work of the COVID Warrior, the authorities of the Sir Ganga Ram Hospital waived off his medical bills.
Read Also: Ganga Ram Hospital Waives Rs 4 Lakh Treatment Bill Of Junior Doctor
Deeply saddened by the untimely demise, the Federation of Resident Doctors Association (FORDA) has offered its condolences to the deceased doctor's family.
Source : with inputs