Controversy: Job aspirants allegedly stripped naked, made to go pregnancy test at SMIMER Hospital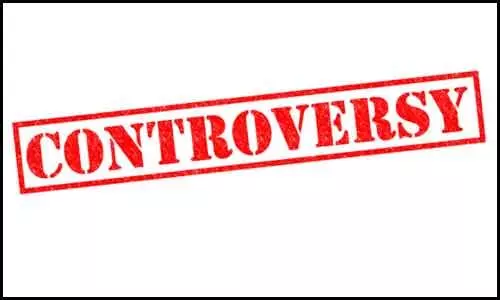 New Delhi: Job aspirants attached to Surat Municipal Corporation (SMC) were allegedly made to stand naked in a state-run Surat Municipal Institute of Medical Education and Research (SMIMER) hospital, while doctors subject them to a gynaecological finger test.
SMC Employees Union has also alleged that even unmarried women were checked for pregnancy by female doctors. A probe has been launched into the incident.
Meanwhile, National Commission for Women (NCW) took cognizance of the alleged incident wherein not only the women were forced to strip in a room by the hospital, but they were also allegedly asked to answer "private" questions for their appointed as clerks. The NCW has condemned the incident, saying that it is disturbed by the report of this incident.
Read Also: NCW, Health Ministry Raid : IVF Clinic busted for promising male babies through IVF abroad
"The commission has written to Anil Mukim, Chief Secretary, and Dr Jayanti S Ravi, Principle Secretary, to look into the matter thoroughly, and send the action-taken report at the earliest date," the NCW stated to ANI.
The trainees working in different departments are made regular after three years. As per rules, all trainee employees need to undergo a physical test to prove their physical fitness for the job upon the completion of their training period. Then, the trainee clerks are made to go through a medical test to clear them off for the posts of regular clerks. The incident happened at the hospital when at least 10 women, recruited for the post, were going through their medical tests.
The union told India Today though they are not against the mandatory test, the method adopted for women staffers in the gynaecology ward was improper.
The union filed a complaint in this regard stating, "Instead of calling the women one after another in the room for the test, lady doctors made them stand naked in a group of 10. This act of compelling them to stand naked with others is highly deplorable. This method is illegal and against humanity. It is necessary that each woman is checked separately."
"Doctors should stop asking private questions about pregnancy. Moreover, even unmarried women in that group were subjected to a physical test meant for checking if they were pregnant or not. "They were put in an embarrassing situation in front of other women," the complaint read; quotes India Today
As the incident was reported, the hospital dean, Vandana Desai said she never received any such complaint before and now that the issue has been raised, a three-member committee to probe the allegations have been made.
She said the committee would probe the incident and submit a report in 15 days.
Read Also: Pregnant Woman Doctor terminated from AIIMS, NCW to intervene
Source : with inputs