Gujarat GMCs face Faculty shortage, 30 percent posts vacant for professors, assistant professors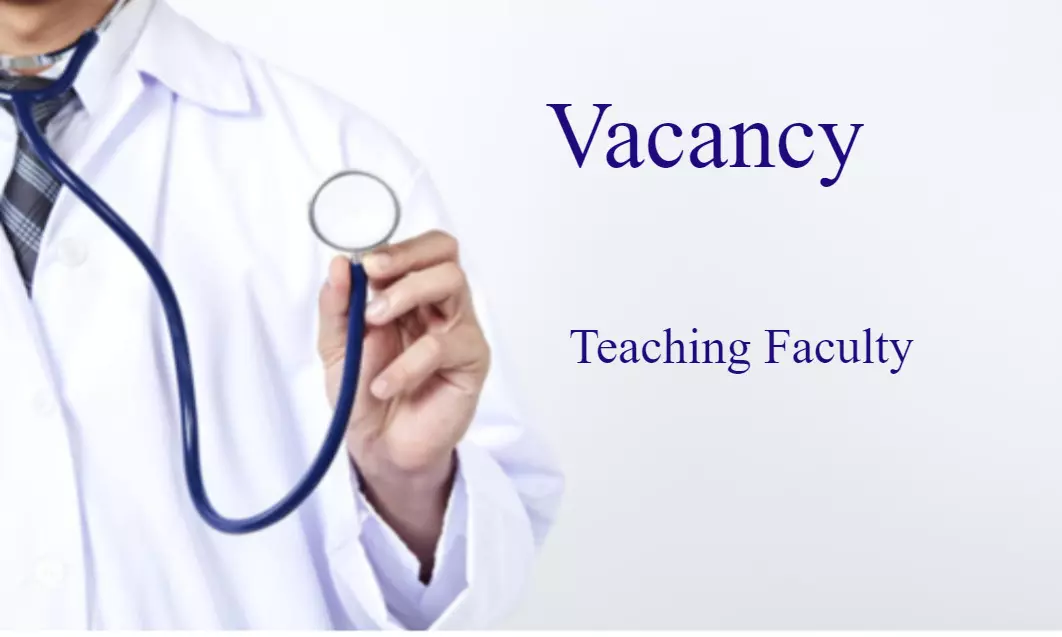 Ahemdabad: Now that most of the medical institutions are ready to accept a fresh batch of MBBS students, it is found that Gujarat medical colleges have a significant scarcity of teaching faculty.
The teachers of many government medical colleges and of the institutions run by GMERS are lacking in numbers and this is creating problems in providing proper professional guidance to medical students.
Statistically, almost 30% of posts for professors and assistant professors are still vacant in these institutions.

According to the
Times of India
, 30% of the available posts of professors and assistant professors are lying vacant in as many as 6 government medical colleges. These colleges include Ahmedabad, Surat, Vadodara, Rajkot, Bhavnagar, and Jamnagar medical colleges. Apart from these colleges, 8 Gujarat Medical Education Research Society's medical colleges situated in Sola, Gotri, Valsad, Himantanagar, Gandhinagar, Patan, Junagadh, and Vadanagar are also marked with a want of teaching faculty as 30% of teaching positions are lying vacant there as well.
Sources told the daily that though the medicos are paying 3 lakhs to 8 lakhs per annum for their medical education, they are not provided with the professional guidance which they require for the completion of their medical education.
The Health Commissioner Jaiprakash Shivhare admitted that the vacant posts of the medical teachers are a glaring problem of the state's medical education. He stated, " We are however in the process of initiating DPC meetings and recruitment through GPSC and walk-in interviews to fill the vacant post in the next six months. It is a top priority."
Dr. Rajesh Desai, the CEO of GMERS told that 20% to 25% vacancy is marked in the medical colleges under them. The daily reports that several norms and regulations of the Medical Council of India are becoming a hindrance for the authorities in hiring senior private doctors on the position of teachers as they can invest hardly two to three hours but cannot give themselves for 9 a.m. to 5 p.m.
One of the medical academicians told Times of India that " the posts are vacant as the Departmental Promotion Committee (DPC) has not met for more than a decade now. This has stalled promotion of teachers to senior position while the government's bid to find medical teachers on 11-month contracts regularly comes as a cropper." The 30% vacant posts not only signify a lack of teaching faculty but also suggest that as many as 600 postgraduate seats will not be filled because PG seats are granted permission per teacher depending upon their sincerity and teaching experience.
Source : with inputs