Maharashtra Doctor robbed of Rs 82 Lakhs, five guards arrested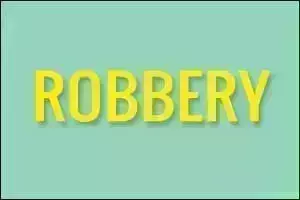 Mumbai: In a recent case of breaking and entering, a Mumbai based doctor was recently robbed of rupees 82 lakhs by the guards of their society and the nearby societies.
The police have already nabbed the 5 offenders and placed them under arrest. The security guards planned the robbery when the doctor along with family was away from home.

According to the
Times of India
, the accused have been identified as 5 security guards who were working in New Panvel, Kalamboli, and Kamothe societies of the locality. The group planned the burglary while the doctor was away as the doctor along with his family went to visit their native place in the Pune district.
The security guards after getting hold of the information broke into the doctor's apartment in a hospital building situated in New Panvel on October 3rd. The gang took as much as 82 lakh of cash and valuables from the house and escaped.
However soon the police started their investigation and identified the five security guards as the culprits. The guards were arrested for conducting a robbery a few days ago.
Last month also a doctor has been robbed in the state as well. The Medical dialogues Team previously reported that a 32-year-old doctor and his wife were allegedly robbed by two unidentified people of gold ornaments and a wristwatch, cumulatively worth Rs 1.20 lakh, near Katraj on Mumbai-Bengaluru Highway. The doctor stated that he had got down to urinate near the tunnel at 12:30 am when two motorcycle-borne men showed them a gun and stole his wife's gold rings and a wristwatch, all worth Rs 1.20 lakh, a Bharti Vidyapeeth police station.

Source : with inputs