Gujarat HC seeks Govt response on shortage of doctors in state-run hospitals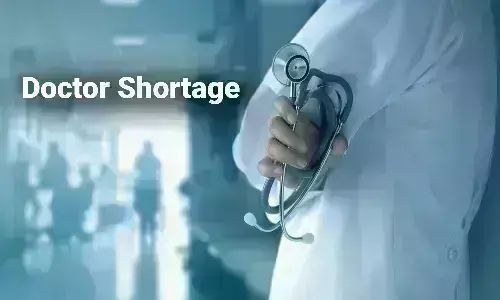 Ahmedabad: Taking cognizance of a news report on top doctors at the Civil Hospital keen on taking Voluntary Retirement Scheme (VRS) citing administrative officers' apathy, the Gujarat High Court has sought a reply from the concerned authorities regarding the condition of the workforce in the hospitals.

A bench of Chief Justice Vikram Nath and Justice J B Pardiwala has asked the concerned authorities to give a report regarding the shortage of specialist doctors, equipment, medicines and the lack of healthcare infrastructure.
Medical Dialogues had earlier reported that distressed by the alleged mismanagement and red-tapism of the authorities, a number of senior doctors in Gujarat had allegedly opted for VRS (Voluntary Retirement Scheme). They allegedly complained about a non-cooperative working ambience as most of their requests made to the Gandhinagar officials often go to deaf ears. Moreover, they had to face inexplicable transfer orders and the authorities do not pay proper attention to their issues and treat their complaints with indifference.
Also Read: Alleged mismanagement, red-tapism: Gujarat Senior doctors opting for VRS
As per a recent media report by Times of India, the court reiterated that scarcity of healthcare workers can become a great concern for the needy class. The court, while expressing its concern over the lack of availability of doctors stated that there are several posts of doctors that are lying vacant for a long time in the state.
"This is something we need to take cognizance of in public interest, more particularly, in this time of Covid pandemic," the court said while seeking the state's response on the matter by April 9th.
The court further added, "We express our concern only keeping in mind the interest of the people hailing from the poor strata of society. People who come to government hospitals should not be deprived of essential medical services on account of shortage of equipment, medicine, and lack of other infrastructure facilities. If there are no adequate number of doctors, then it is only the people from the poor strata of society who would have to suffer."
However, the bench stated that the court is not concerned about the internal administrative problems of the hospitals and the medical colleges but scarcity of essential equipment, life saving drugs and other supplies must not be an outcome of the administrative problems. The court further stated, " Government hospitals should not be deprived of essential medical services on account of shortage of equipment, medicines, and lack of other infrastructure facilities."
The Gujarat Government had recently admitted to the acute shortage of health specialists in the State-run hospitals and had decided to take steps to rope in private practitioners for the purpose.
Also Read: Gujarat Govt To Rope In Private Practitioners To Deal With Doctor Shortage
Source : with inputs