Haryana Medical Colleges to re-open from December 7, tentative schedule for MBBS classes released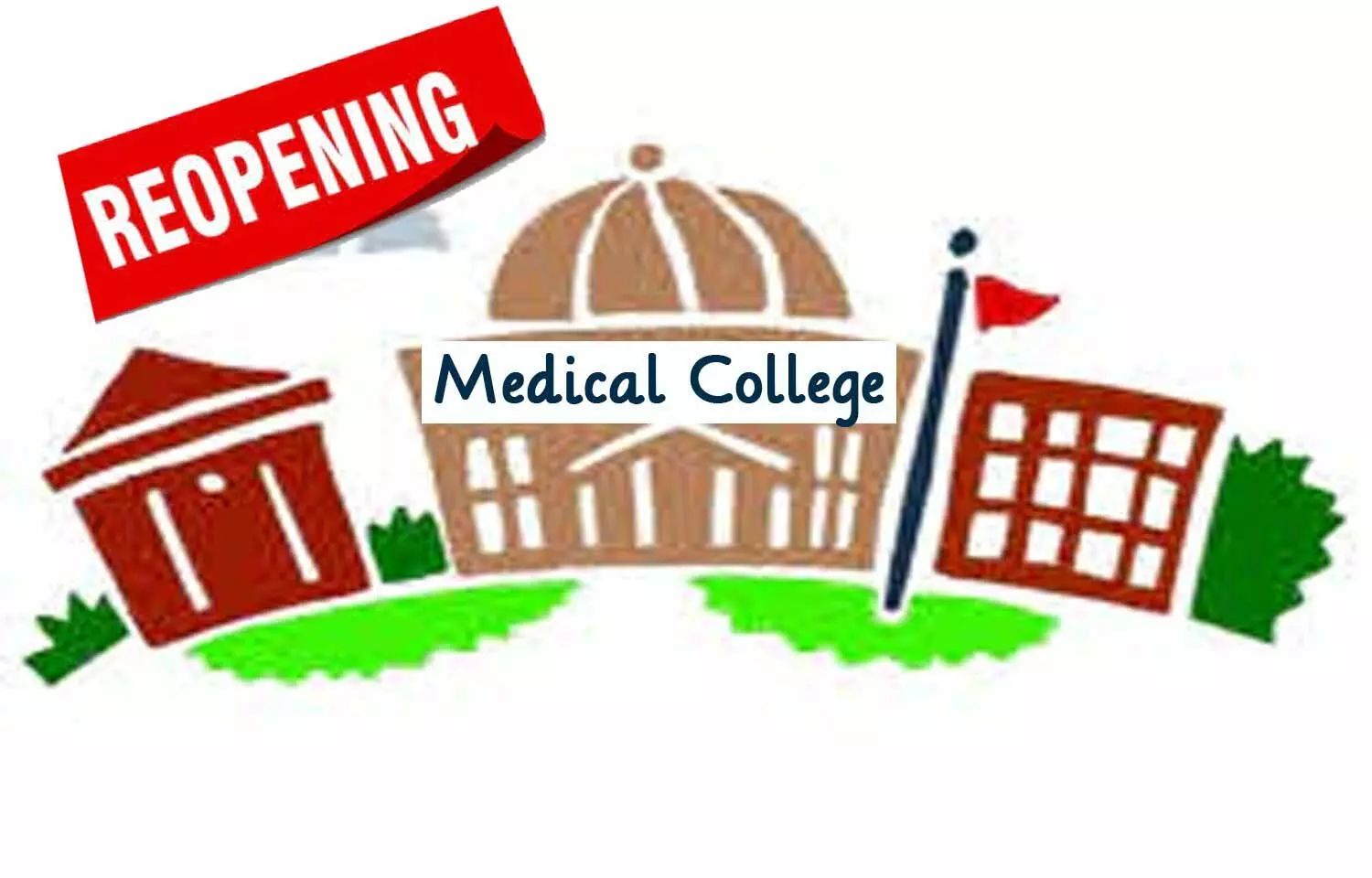 Haryana: Through a recent notice, the Directorate of Medical Education and Research Haryana (DMER Haryana) has informed about the reopening of medical colleges in the state.
In its earlier notice to the Vice-Chancellor at Pt. B.D. Sharma University of Health Sciences, Rohtak, the DMER had ordered the authority to prepare an action plan concerning the reopening of Medical Colleges Post Lockdown due to Covid-19 pandemic in view of the NMC guidelines and subsequently direct all the medical colleges under it to implement it.
In this regard, an online meeting was held on 30.11.2020 at 11.00 AM with the Deans/Directors of the various Medical Colleges in the chairmanship of Dean Academic Affairs UHS, Rohtak to prepare the action plan in compliance with the guideline issued dated 29.11.2020 by NMC for re-opening of medical Colleges Post Lockdown due to COVID-19 Pandemic.
The Directors/Deans of medical colleges intimated that the Course The curriculum (theory) has been almost completed and is continuing through online classes as per schedule of regular theory classes.
The proposal action plan to re-open the medical colleges is as under-
1. The medical Colleges will re-open w.e.f. 07.12.2020.
2. Tentative schedule for MBBS practical classes/clinical training & university Examination as prescribed by NMC, New Delhi is as under:-
| | | | |
| --- | --- | --- | --- |
| Sr No. | MBBS Prof. | Practical classes/ clinical training | University Examination to be completed by |
| 1. | 1st Prof.(Batch 2019) | 07.12.2020 to 06.02.2021(two months) including sent up examination | Last week of February, 2021 |
| 2. | 2nd Prof.(Batch 2018) | 21.12.2021 to 20.04.2021(four months) including sent up examination | Last week of April/May,2021 |
| 3. | 3rd Prof. Part-I (Batch 2017) | 21.12.2021 to 20.04.2021(four months) including sent up examination | Last week of April/May,2021 |
| 4. | 3rd Prof. Part-II (Batch 2016) | 07.12.2020 to 06.04.2021(four months) including sent up examination | Upto 3rd week April, 2021 |
3. It is further stated that the entire batch of students of one year shall be split into small batches and one batch shall attend the practical exam/clinical training at a time in view of need for social distancing.
4. Every college ensured there preparedness in all respect to carry out the academic activities following necessary advisories/guidelines/directions issued by the NMC/Central/State/UT Govt., Ministry of Education (earlier referred to as MHRD) or UGC from time to time to prevent the spread of COVID-19. However, the instructions given below will be followed to ensure compliance of the guidelines:-
(a)Nodal officers, COVID-19 of all Medical Colleges will monitor the implementation of the guidelines issued by NMC, New Delhi vide letter No. NMC/Secy/2020/05 dated 25.11.2020 and will report to the University on weekly basis (copy enclosed)
(b) Incharges, infection control team of all the medical colleges will teach the students through online classes preventive measures to avoid spread of COVID-19 pandemic.
(c)Sign Boards monitoring preventive measure will be displayed at the prominent points in the College campus i.e. Hostels, mess, canteen, common room, practical classrooms, hospital teaching wards, various entrance/exit gates etc.
To view the official notice, click on the following link:
http://dmerharyana.org/wp-content/uploads/2020/12/Reopening-all-medical-college.pdf