PGIMS Rohtak: Female assistant professor beaten black and blue by security guards, Panel seeks action report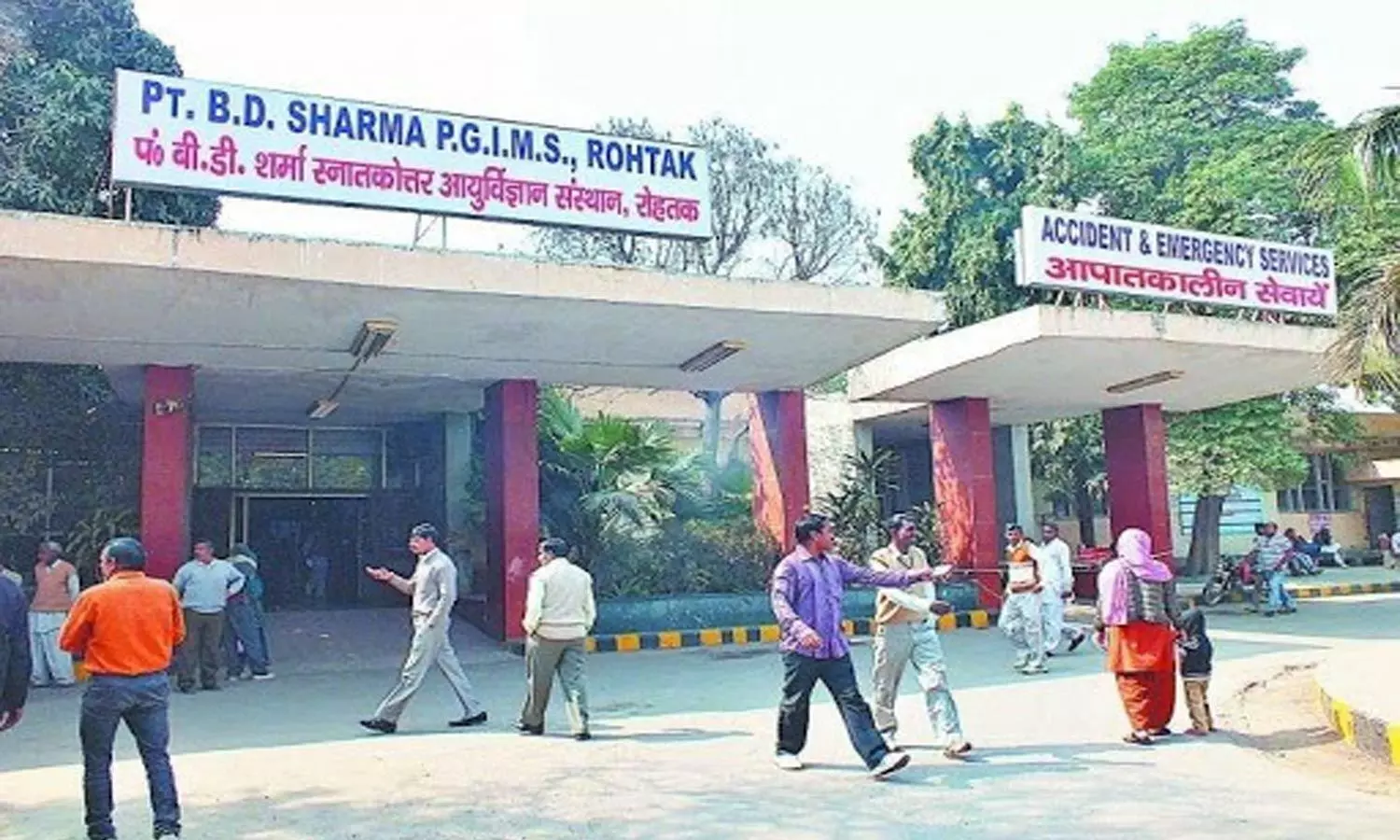 Haryana: Brewing controversy over the brutal assault of a female faculty member of Pandit Bhagwat Dayal Sharma Post Graduate Institute of Medical Sciences (PGIMS Rohtak) by women security guards at the Director's office, the Haryana State Commission for Women has sought a report from the Vice-Chancellor regarding the action taken in the matter.

This comes in wake of a complaint moved by the female doctor who is serving as an assistant professor at the Department of Biochemistry in PGIMS. As per her complaint, she was allegedly assaulted and manhandled by the women security guards deployed at the office of the Director, PGIMS.
As per a recent media account, it so happened that the female faculty member went to meet the PGIMS Director on September 3 regarding her Annual Confidential Report (ACR). However, the Head of the Department allegedly made derogatory and adverse comments on the report submitted by her. Soon after, outside the director's room, a spat broke out between the complainant and the security guards following which the female security guards allegedly manhandled her and also thrashed her black and blue.
Also Read: Nashik: Doctor Beaten Up, Hospital Equipment Vandalised After Patient's Death, 3 Arrested
The matter came to light after a video of the incident went viral on social media where the security guards were spotted thrashing the faculty member.

Sharing the video, a doctor stated on social media that "Pgims Rohtak female Assistant Professor beat up by security guards but IMA or doctor bodies are silent just because the culprits here are higher authorities who are also from the Medical fraternity No justice campaigns."
Prior to the incident, in January, the assistant professor had written to the UHS committee alleging that the head of the department wanted to destroy her ACR. She also mentioned that she had to undergo anti-depression treatment and antiepileptic medication due to the mental pressure caused by the HOD. She added that she might have been driven to commit suicide at this rate. However, the authorities concerned allegedly did not pay heed to her complaint, neither they took any action against the accused back then, reports The Tribune.
Meanwhile, a recent meeting of the UHS executive council decided to form a medical board to analyze the mental condition of the assistant professor.
Source : with inputs