Doctor, 3 others booked for skipping quarantine in Jnk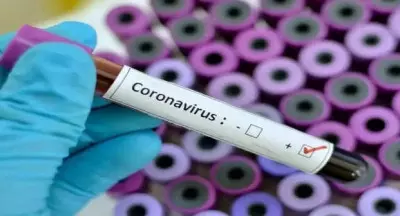 Srinagar - A doctor was among four people who were booked for violating Standard Operating Protocol (SOP) by skipping quarantine after arriving in the summer capital, Srinagar, from Delhi.
Meanwhile, one among the four has been tested positive for Coronavirus, Deputy Commissioner, Srinagar, Shahid Iqbal Choudhary said.
Read Also: COVID 19: DRDO lab develops high-pressure, mist-based touch free sanitiser dispenser
Dr Choudhary said that a group of four, including a doctor and a houseboat owner, skipped quarantine giving slip to screening staff at TRC on arrival from Delhi.

''One tested positive. Prompt action by the surveillance team. FIR for violation of SOP. Premises sealed. Unfortunately'', he wrote on micro-blogging site twitter.
Read Also: New AI diagnostic can predict COVID-19 without testing
Source : UNI