GMC Kathua registered with ICMR-NCDIR Cancer Registry Project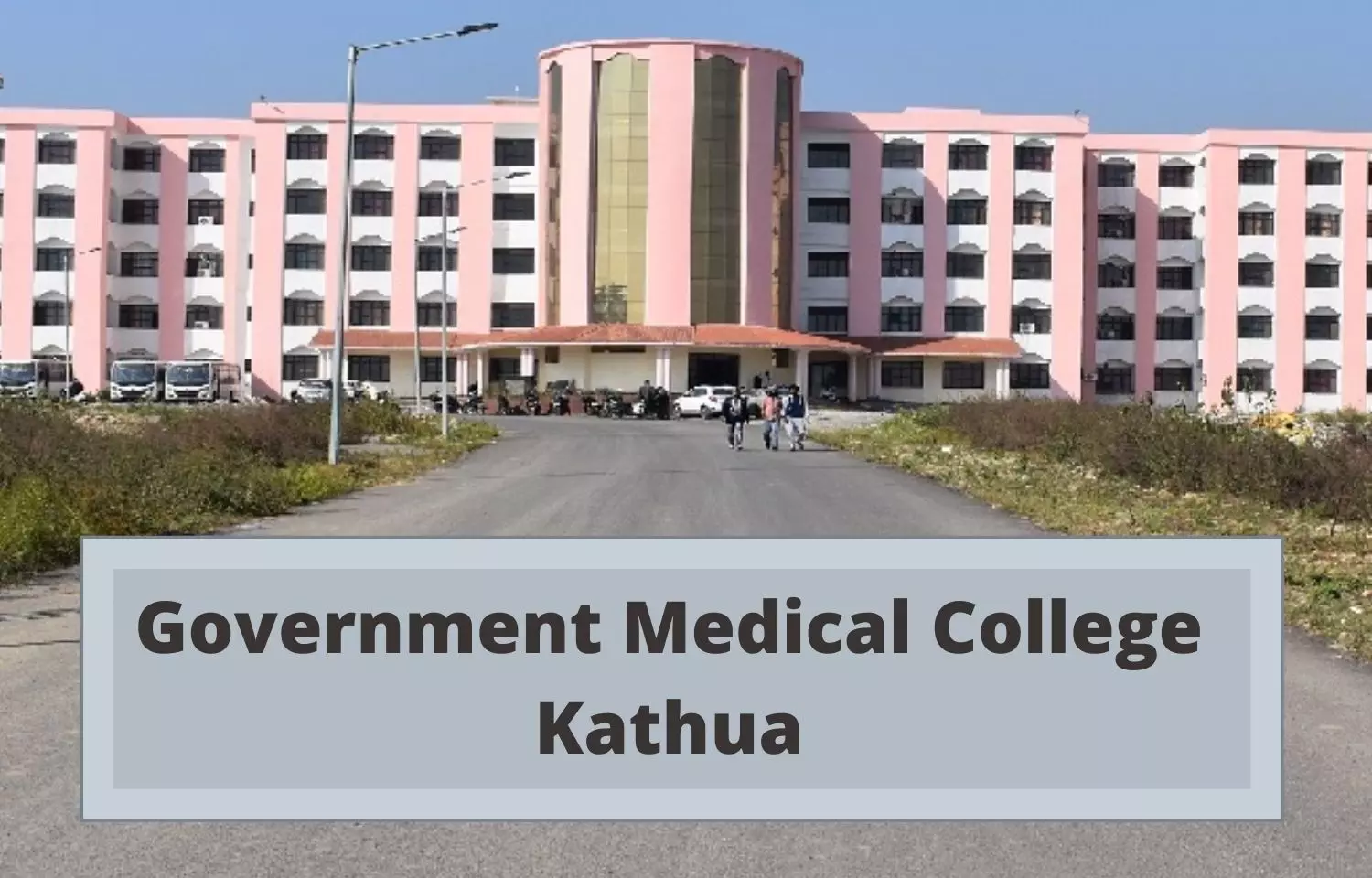 Jammu: The Government Medical College, Kathua has been registered with the prestigious hospital-based Cancer Registry Project of ICMR-NCDIR, Bengaluru. The Memorandum of Understanding was signed between Anjali Nadir Bhat, Principal GMC Kathua, and Prashant Mathur, Principal Investigator and Director, HBCR, ICMR-NCDIR Bengaluru.
Deepak Abrol, Assistant Professor Radiation Oncology has been nominated as Principal Investigator from the Institute, while Vidhu Mahajan Assistant Professor Pathology will be the Co-Investigator.
Also Read:No merit seen in including Paxlovid in Covid treatment: ICMR
The broad and overall objective of the project is to sustain and develop a National Research Database on Cancer and its risk factors through recent advances in electronic information technology with a National Collaborative Network, so as to undertake etiological, epidemiological, clinical and Control research in these areas, said an official. He said the data collected enables to estimate Cancer incidence, mortality, trends , burden, clinical management, outcome and survival.
The project was being initiated at GMC Kathua to know about the profile and pattern of patients attending the hospital, describe the clinical treatment and outcome parameters, and contribute to respective PBCR in India under ICMR- NCDIR- NCRP, he added.
Yashpal Sharma, Director Coordinator New GMCs congratulated the team involved in coordinating with ICMR--NCDIR and asked them to carry on with Evidence and Research based approach towards patients. Surinder Atri, HOD Pathology; Chitra Vashnavi, Medical Superintendent and Bikram Dutt, CAO provided all Logistics to kick start the Registry project in Hospital.
Also Read:Covishield - Covaxin Combo Provides Greater Immunity says ICMR
Source : UNI