SKIMS: 7 Nurses suspended for protesting against newly introduced three-tier roster duty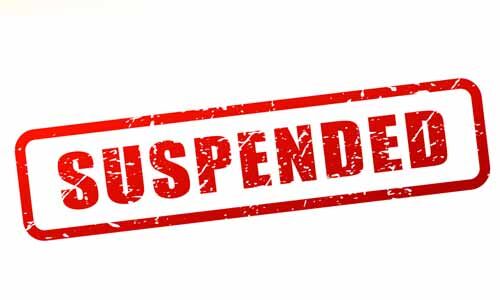 Srinagar: Seven nurses attached to Sher e Kashmir Institute of Medical Sciences (SKIMS) were recently suspended by the authority for protesting against the implementation of the new three-tier duty roster.

The nurses initiated a protest while calling the 3 tier duty roster too exhausting and not justified. However, seven nurses including four female nurses were suspended by the institute.
According to a recent media report, the first four suspensions came after they decided to protest on the institute premises on October 3rd and the other three have been suspended on October 5th after the protestors took to the streets to air their grievances.

One of the nurses protesting outside the college premises stated that they have approached the MD, the medical superintendent, and several other authorities for redressal but in vain. The nurses informed that they are already serving in the COVID and non-COVID duties from 5:00 a.m. to 8 p.m.
Another aggravated nurse stated that they have been efficiently performing their duties as health workers, hence the authorities must take stock of their situation as many of them herald from interior areas and rural areas like Pulwama. They have to take great pains to reach their work destination as during the COVID they face problems with transportation and the streets are also very empty which threatens their security as well.

They are not able to spend their time with their families also and many of them have children at home. In one of the viral videos, breaking down in front of the camera, one of the nurses stated that when they approached the authority with their problems and requested them to not to implement the three-tier duty roster, the authorities refused to listen to their pleas and threatened them to terminate them instead.
Following this already seven of their colleagues have been suspended by the hospital authority.
Hindustan Times
reports that the nurses claimed all the actions against the seven nurses were taken as an intimation to stop them from raising their voices against the alleged injustice perpetrated on them. The nurses stated that the suspension orders have been initiated as the authorities think that the nurses are instigating others also to protest against the authorities.
Source : with inputs