Doctor Crisis: Karnataka medical council appeals to its registered doctors to volunteer services at hospitals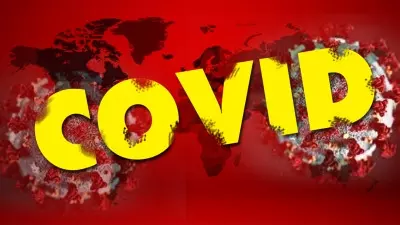 Karnataka: With the increasing number of COVID cases in different states of India, the state governments are trying to find strategies to ensure proper health care service and sufficient workforce in the COVID facilities. Keeping this in mind, now the Karnataka Medical Council has, on the directions from the Medical Education Department, asked the registered medical practitioners to offer their services at Government and private hospitals.
According to a recent media report, the Karnataka Medical Council has requested those registered doctors who are eager to offer their service voluntarily to immediately register their names with the medical Education Department and the Rajiv Gandhi University of Health Sciences. Dr Veerabhadrappa, the president of KMC stated that those doctors who are not currently employed in any service or are not practising are requested to volunteer in several health institutions including COVID facilities.
ALSO READ: COVID 19: HC asks Navi Mumbai Municipal Corporation for list of protective gear distributed to staff
However, commenting on the issue of if all the registered doctors are efficient enough to handle the delicate issues of COVID facilities, he clarified that all those doctors who may not be competent enough to manage the cases of Intensive Care Unit will be given the responsibility of treating mild and moderate cases. He also added that they maybe appointed for monitoring cases or for coordinating and consulting with a specialist doctor, if necessary.

He further told TNIE "They can work at government hospitals at whatever time convenient to them. They don't have to work for six hours a day. Even if they work for two or three hours a day, that is also good under the present circumstances." He also holds the view that the authorities must ensure proper safety equipment for the doctors and should consider their age as well as physical condition before employing them in COVID facilities or ICUs.
He added "I am willing to serve in the OPD and monitor the patients. All doctors can help to depend on their expertise. However, there is a restriction on age, but with precaution, we can always do our best. Doctors do complain about the shortage of PPE kits, but the government can be requested to provide the required equipment", reports a daily. Maharashtra Medical Council has also previously urged the medical practitioners to contribute to the health care services as with the increasing number of COVIID cases, the requirement of Doctors has also increased.
Source : with inputs