Kerala to hold Polio Immunisation Drive On January 31 under strict Covid-19 protocol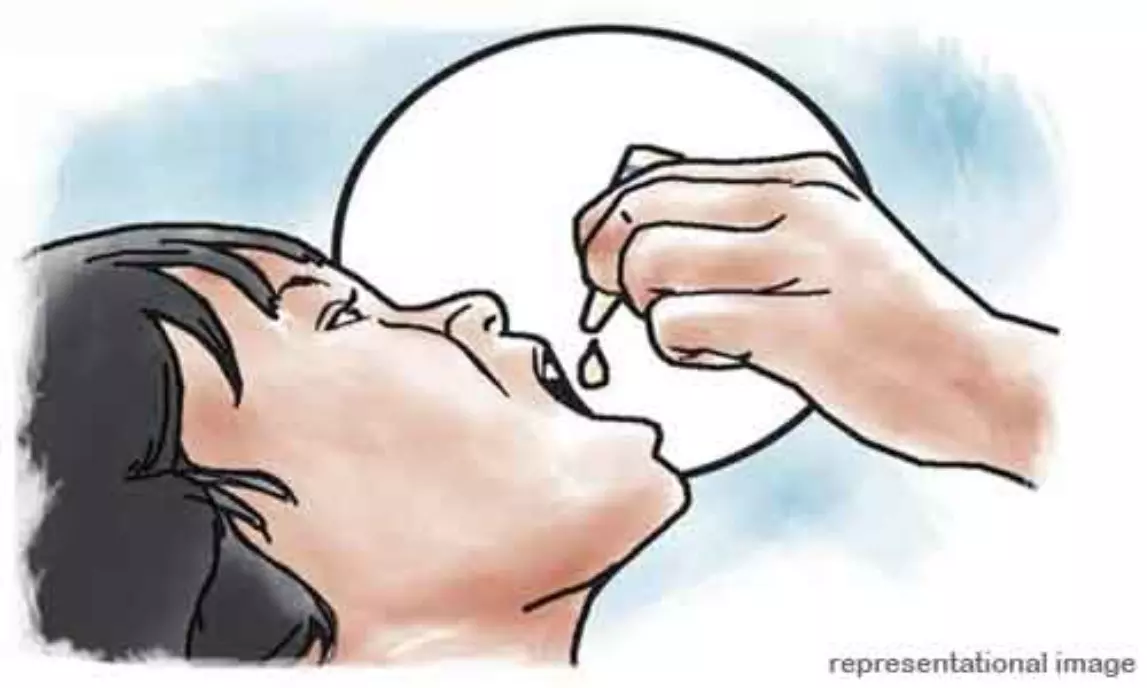 Thiruvananthapuram: The pulse polio immunization drive will be held on January 31 in Kerala under strict Covid-19 protocol. According to an official release, 24,49,222 children below five years of age will be immunized under the drive.
Health Minister K K Shailaja said that for the drive, 24,690 booths have been set up across the state. The drive will be held between 8 am and 5 pm. Trained vaccinators will be deployed in all vaccination booths on the day. Covid-19 defense equipment has been ensured to be available at all booths.
Moreover, hospitals have been directed to set up polio booths away from the OP and IP sections and to operate booths in the non-congested area with separate entrances. In addition, the room selected for the booth should be well ventilated and have separate doors for entry, exit, and exit.
The minister further added that those coming to the booth and those coming to get the polio vaccine should strictly follow the guidelines.
All vaccinators in the booths have been directed to wear an N95 mask, face shield, and gloves. It has also been suggested that people with symptoms such as influenza, fever, cough, and shortness of breath should not be assigned to pulse polio immunization activities. Further, vaccinator hands should be disinfected before and after vaccinating each child.
Also Read: Kerala Doctors plan Hunger Strike demanding Pay arrears due since 2016
In the context of children in the home of Covid-19 victims, the child in that household will be given polio drops after the end of the observation period. A child in a household with a Covid-19 positive will be given drops 14 days after the test result is negative. It has been directed that a polio-positive child under the age of five should be vaccinated against polio only four weeks after the test result is negative.
Certain guidelines for the parents have also been given, wherein, it has been clarified that no more than 5 children at a time are allowed in the booth. Therefore, parents have been asked to take care to get their children to the booth within the time allotted for Pulse Polio Immunization. Booths should be spaced 2 m apart.
Further, only one person with a child will be allowed in the booth to administer the drops. Everyone who comes with a child will have to wear a mask. Children, parents, and those with covid-positive symptoms within 4 weeks should not visit the polio immunization booth. Children over the age of 60 should also be avoided from being vaccinated. Children and parents should disinfect their hands with soap, water or sanitizer before and after entering the booth and at home. In addition, parents should make sure that the dropper does not touch the baby's mouth when giving the drops.

Also Read: Kerala govt to conduct 1 lakh Covid-19 tests per day, mandates mask, social distancing