On plea of private medical colleges, Kerala HC sets aside MBBS fee set by FRC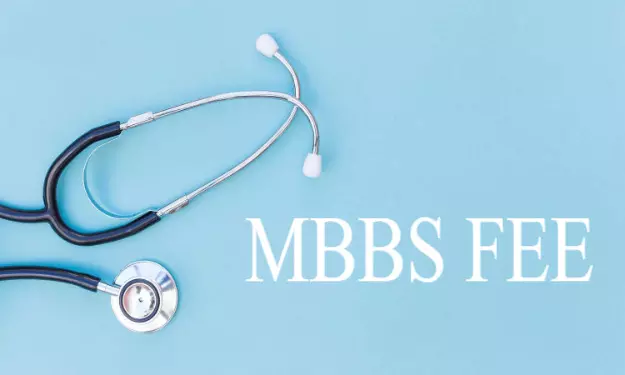 Kochi: Much to the dilemma of MBBS aspirants, who are intending to pursue UG medical course from Kerala based private medical colleges, the fee structure is expectedly going to see a hike.

The hint to this effect comes with a recent verdict of the Kerala High Court wherein the bench set aside the MBBS fee structure drafted by the state Fee Regulation Committee based on the petition filed by the managements' of self-financing colleges in the state challenging the same.
In its decision, the court decided to lay back from the whole issue and directed the Fee regulator to consider afresh the plea of the managements and redetermine the fee structure on the basis of facts and relevant information of the medical colleges' premises and administration.
According to a recent report by the Hindu, the below-mentioned fee structure was applicable to the private medical colleges in the state for the past academic sessions:
· Rs 4.15 lakh- 2016-17
· Rs 4.80 lakh-- 2017-18
· Rs 5.54 lakh -2018-19 session
· Rs 5.85 lakh to ₹7.19 lakh - 2019-20
The HC had earlier ordered the committee to reconsider these fee structures after the managements had challenged the previous years' fee arrangements. However, as per the claim by the private medical institutes, the committee did not consider their request.set
The managements, in their petitions, had also said in fact, the committee had only confirmed its earlier fee structure orders without considering their claims. The petitioners contended that the committee should have fixed the fee based on the available materials. The managements alleged that there was no application of mind by the committee while fixing the fee afresh.
It was contended that the past fee structures were too low.
When numerous petitions challenging the fee structure started piling up, the HC then decided to see a fee structure after examining the income and expenditure of colleges.
The authorities at these medical colleges were subsequently ordered to file their statements containing the particulars regarding the cost of land and building, list and value of infrastructure, list of equipment, its value and life span, salary and allowances being paid to teaching and non-teaching staff, expenditure for the administration and maintenance of the institutions, surplus for future development, and other expenditure, adds Hindu
Earlier, the government had found an irregularity in the documents submitted by colleges to permit fee hike. Saying this, some sources have informed a local daily, Kerala Kaumudi that Though the fee will be revised after examining the income and expenditure of colleges, the new fee will be made affordable to the students.
Read Also: Be sympathetic towards NEET PG candidates: Maha CET Cell issues Advisory for participating Institutes
Source : with inputs