Be sympathetic towards NEET PG candidates: Maha CET Cell issues Advisory for participating Institutes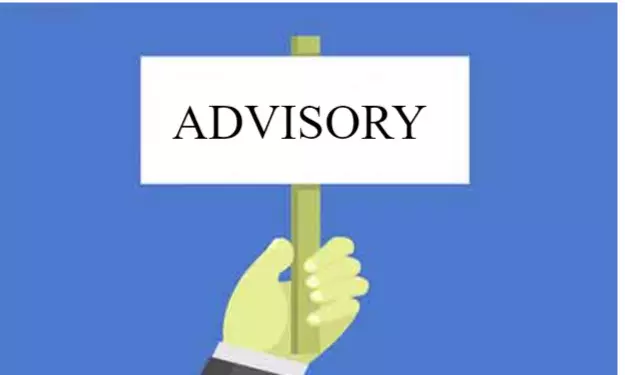 MUMBAI: Through a recent notice, the Maharashtra Common Entrance Test Cell (Maha CET Cell) has advised the medical colleges and institutes to be sympathetic towards NEET PG 2020 candidates amid the ongoing coronavirus pandemic.
The concerned institutes and candidates appearing for PG medical counselling are requested to view the belowmentioned details of the said notice as uploaded on the official website of Maha CET Cell:
In view of the difficult situation/lockdown prevailing in our State due to the COVID-19 outbreak, Colleges are advised to sympathetically deal with the issues faced by the Candidates of NEET PG-2020 and only the essential documents as per the NEET PG-2020 Brochure should be insisted.
If there is a deficiency of one or two nonessential documents or payment of complete fees, the college may take an Undertaking from the Candidates that he/she will be depositing the remaining fee or documents when the Candidate(s) physically reporting at the College.
To view the notice, click on the link given below
https://medicaldialogues.in/pdf_upload/pdf_upload-129180.pdf
The concerned candidates are requested to view the details of the earlier published notices by the Maha CET Cell mentioned below:

Cancellation of AIQ Seat before Joining State Quota Seat
In view of the directions from MCC, it has been noted that the Candidates (name enclosed in the list attached below) are holding a seat in Round-1 of NEET-PG counseling of All India Quota/Deemed University/Central Institutes. Any such Candidate who wishes to participate in State Quota Counseling should resign the All India Seat and submit resignation letter before Joining State Quota Seat. Concerned colleges should ensure that the candidate submits a resignation letter before Joining.
Selection List for NEET PG 2020

1. Selected Candidates should report joining Physical/Online as per instructions published in Notice No. 6 of State CET Cell from 16/05/2020 to 23/05/2020 upto 6 pm.
2. The last date to fill the Status Retention Form is 23/05/2020 upto 6 pm by Physical/Online Joining Process.
3. Admitting Institute will verify the documents and ascertain the eligibility of the candidates as per the NEET(PG)- 2020 brochure.
4. At the time of Physical Reporting, the Candidate will have to deposit the all original required documents and pay the fees.
5. All the admissions to the MD/MS/Diploma Courses for the academic year 2020-21 are subject to the outcome of the following Court Cases;
• SLP(c) No. 15737/2019 and connected petitions in Hon'ble Supreme Court of India.
• WP(L) No. [LD-VC-49 of 2020], WP No. 2793/2020, and other pending petitions in Hon'ble High Court Bombay may have an impact on this admission process.
Read also: Maha Cet Cell Resumes PG Medical Counselling, Releases Notice For AIQ Seat Cancellation, Selection List