AIIMS Bhopal SR arrested over sexual harassment allegations by MBBS intern; medicos protest on Whatsapp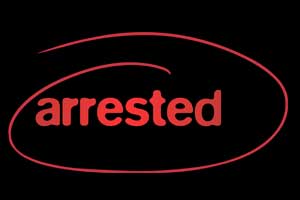 Bhopal: A senior resident doctor attached to the Bhopal branch of premier All India Institute of Medical Sciences (AIIMS) was recently arrested on account of allegedly molesting an MBBS intern at the hospital premises. The doctor was later granted bail by a local court.
Showing solidarity with the medico, other medical students at the institute had used Whatsapp as a way of protest against the alleged sexual harassment.
TOI reports about the alleged incident which took place at the medical college campus on February 24th. At around 3 PM that day, the MBBS intern and the accused doctor had gone to the canteen for tea after their shifts. The doctor had allegedly harassed her while they were waiting for the elevator at the place.
"When they were waiting for a lift in the lobby, the doctor allegedly grabbed her hand, dragged her towards himself and molested her," Investigation officer ASI Premchandra Dwivedi informed TOI.
Read Also: Maharashtra Doctor Booked In Rape Case; Absconding
It was brought to everyone's attention when in response to the alleged sexual assault by the doctor, the intern shouted in protest. Immediately, some attendants of the patients and other doctors rushed to the spot. The medico narrated her ordeal to a female senior resident doctor who had also reached the spot post incident.
Thereafter, the medico filed a complaint with the police further alleging that the accused had been harassing her over the phone for the past two days, but she had ignored it, reports the daily.
Based on the complaint, the doctor was arrested over molestation charges. However, he was soon released on bail.
Meanwhile, the matter soon circulated the entire medical institute and uproar erupted. Anger over the incident, many medical students wrote about the alleged sexual misconduct of the doctor on their WhatsApp status, adds TOI.
Medical Dialogues recently reported that a professor attached to the ophthalmology department at Post Graduate Institute of Medical Sciences (PGIMS), Rohtak had been suspended by the University of Health Sciences (UHS) after he was arrested recently on the charges of sexual harassment.
According to recent media reports, the ophthalmology professor was recently nabbed by the police on the basis of the complaint filed by a female PG medical student who accused the doctor of harassment and threatening her of failing her in examinations.
Read Also: Rohtak PGI Ophthalmology Professor Arrested For Lewd Calls Messages To PG Medico, Suspended
Source : with inputs