Chemists directed to share information on cough, cold drug buyers in MP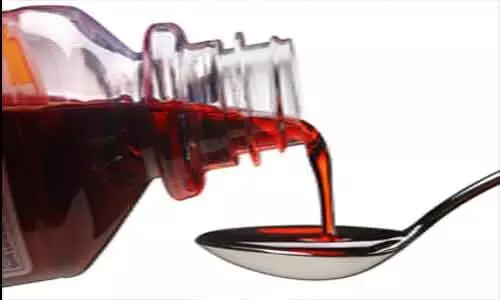 Bhopal: In a bid to curb Covid cases, all the chemists have been directed to upload information on the people who seek medications for cold, cough, fever or difficulty in breathing on the government's Sarthak Lite app.

The move aims at tracing down symptoms of Covid-19 in individuals.
The Sarthak app is Madhya Pradesh government's mobile-based application designed and developed to keep track of COVID-19 patients
The direction has come from the district administration, wherein, all the medical stores have been asked to compile information about the individuals who could be suffering from symptoms of Covid-19.
Also Read: Covid Recovery Rate In MP At 90.55 Percent: Dr Harsh Vardhan
Sarthak Lite app or the link addess: http:// fda.mponline-.gov.in. such information provided by the medical stores, as informed by Chief medical & Health Officer to TOI.

He also directed the chemists to download the link or the app to start furnishing the relevant information about suspected covid-19 patients visiting medical stores for medicines and complaining of symptoms of the virus.
Source : with inputs