Facilitate us before felicitation: Medical teachers in MP to shun CM's function as they press for their demands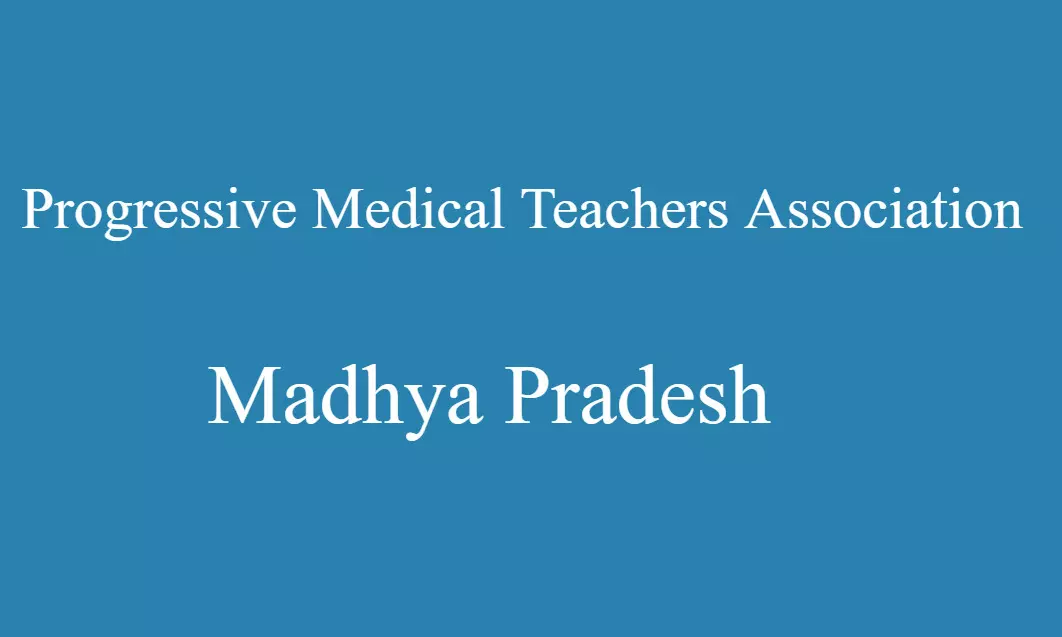 Bhopal: The Progressive Medical Teachers' Association (PMTA) has submitted a letter Chief Minister Shivraj Singh Chouhan seeking to accept their long pending demands instead of felicitating doctors.

On eve of Doctors' Day, they decided to shun online program of Chief Minister who will felicitate doctors virtually on Thursday, stating that such programmes are not more than a formality.
The medical teachers of all government medical colleges in the state, who are still awaiting implementation of time-bound promotion, 7th pay commissions, and resolution on other issues have rebelled against state government for not accepting their demands, reports The Free Press Journal.
In this regard, medical teachers have also submitted memorandum to deans of their colleges.
Also Read:798 doctors died during COVID second wave, maximum deaths in Delhi: IMA

The Association in its letter said that it respect the intentions and sentiments of the Chief Minister who wants to honor the doctors publicly, however, it would have been a real honor if the Government, instead of conferring honor to the doctors on a public forum, would sit with the medical teachers, listen to their difficulties and discrepancies prevailing in the department, and take steps to remove those discrepancies as much as possible.
" If the government take initiative to pay compensation or grant relief to the bereaved family members of those doctors who have sacrificed their lives during the COVID or if authorities arrange rehabilitation for them, then that will be really respecting the doctors in the true sense", the association mentioned in the letter.
The association further added that the authorities should listen sympathetically to the problems of the medical teachers and remove them as soon as possible as " now these discrepancies have increased from trouble to the level of pain."
It went on to say that no promotion policy of the government has been implemented in a time-bound manner for long. Moreover, National Pension Scheme was implemented on 1st Jan 2005 but it is yet to be implemented for the medical teachers of Madhya Pradesh.
Dr. Sunil Agrawal, President, Progressive Medical Teachers Association of Madhya Pradesh told Medical dialogues, " The families doctors who lost their lives in the line of duty after being affected by COVID should be given compensation. The social and economic securities of these families are important. I appreciate the government's initiative of honoring us on a public forum on doctors' day but if they practically solve our problems that will be honoring the martyrs in the real sense."
Pointing out the several problems faced by the medical teachers, he further stated, " No time-bound promotion has been implemented for us yet. Moreover, under the National pension scheme, our salary is getting deducted and authorities also deposit partial amount as per the scheme but instead of depositing it to the pension accounts, many medical colleges' Deans are depositing the amount to their personal accounts temporarily. Then what about our pension security? After retirement or in case of sudden death how can we avail our pension benefits without delay when the depositing system has such discrepancies and delay."
Moreover, the doctor stated that in 2016, the 7th pay commission was implemented for the government employees but the medical teachers got the benefit from 2018. Thus, when all other government employees were paid according to the 7th Pay commission structure from 2016, only medical teachers have to face discrimination.
"We have tried to approach different authorities to air our grievances. If our respected CM wants to appreciate our efforts amidst pandemic, he should take immediate steps to resolve the issues", added the doctor.
Meanwhile, Vice president of PMTA Dr Poonam Mathur told the
Free Press Journal
, "What will be a better felicitation than meeting our long pending demands. Medical education minister had assured us to meet our demands few months back but to no avail. We will not join virtual programme for felicitating the doctors on Doctors' Day. We appeal to government to facilitate us before felicitation."
"Instead of talking to us on a public forum, chief minister should listen to our demands as such programmes are not more than a formality," association's office bearers added.
Source : with inputs