MP: Doctors told to mandatorily sign OPD prescription with seal, mobile number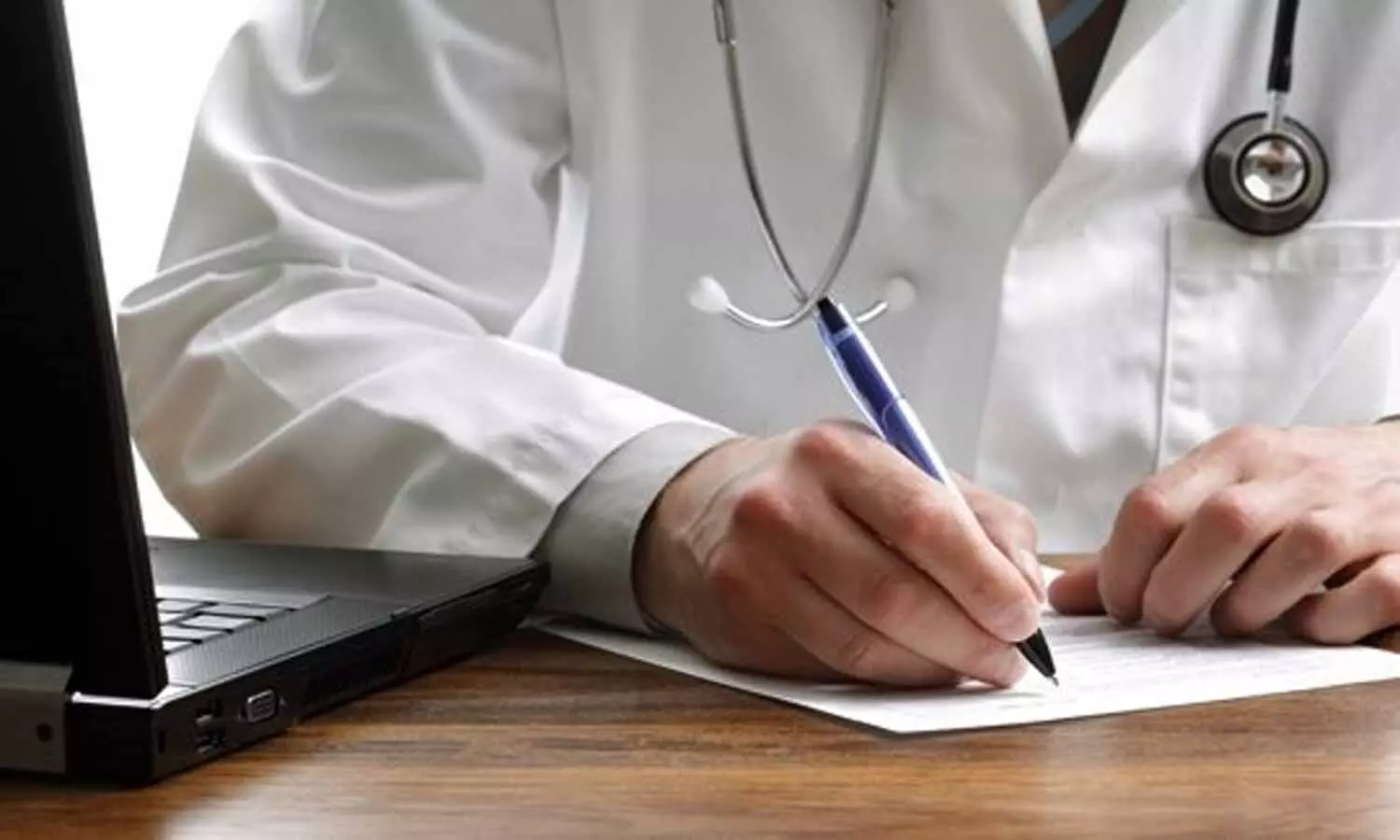 Bhopal: Doctors in Madhya Pradesh have been directed to put their signature, seal, and mobile number on the OPD prescription of patients. Further, in place of OD (once a day) and BD (twice a day), the time of intake has to be written in Hindi along with the medicine by the medical practitioners so that patients can have a better idea of the line of treatment.

The direction came from the State Medical Education Minister of Madhya Pradesh, Vishwas Sarang, who was on an inspection of Gandhi Medical College (GMC)-associated Hamidia hospital. The facility has been under strict observation following the death of three Corona patients due to the power outage a month ago.

In view of the past incident, the Minister recently paid a surprise visit and took stock of the situation. He made observations regarding the sanitation, medicine distribution system, and OPD registration procedures, blood bank and instructed to streamline the same.

Read also: Security Issues: SR Dermatology Stabbed Outside Gates Of Hamidia Hospital

Prominently, the Minister instructed the doctors at the Hamidia hospital to write the pattern of medicine intake (timing and frequency) clearly in Hindi on the prescriptions as common patients do not understand the abbreviations OD (once a day) and BD (twice a day) and so forth. Instead, the doctors should write morning, afternoon, and evening to clarify the timings that each medicine has to be taken by the patients.
He further inspected the pharmacies and expressing displeasure on finding that the prescribed quantity was unavailable, he immediately instructed to ensure strict action against the pharmacist-in-charge, reports Jansampark Bibhag. Later, he asked the hospital management for a presentation regarding the drug delivery system.
As per various media reports, the Minister scrutinized the sanitation of the hospital as well and expressed his dissatisfaction regarding the same. He asked to withhold payment to the agency responsible for the sanitation of the hospital. He also instructed the HoDs of the hospital to look over the cleanliness and sanitation.
TOI reports that he went on to minutely examined the fire safety measures and asked the authorities for a repair of the leakage in the water tank. He showed disappointment with the parking at the blood bank as well.
The State education minister's visit to the hospital has been surely a part of modernizing the system of operation in the Hamidia hospital. However, as per the report by Jansampark Bibhag, the instruction reportedly given to the doctors (in the presence of Dean Dr. Aruna Kumar, Superintendent Dr. I.D. Chourasia and Hospital Manager Dr. Nitin Agarwal) regarding the OPD prescription will be applicable in all the hospitals affiliated to the state medical colleges of Madhya Pradesh.
Read also: Gandhi Medical College Medico Robbed, Molested In Hostel Room; Angry Junior Doctors Shun Work
Source : with inputs