MP Varsity moves NMC, Health Ministry seeking more time on reopening of medical colleges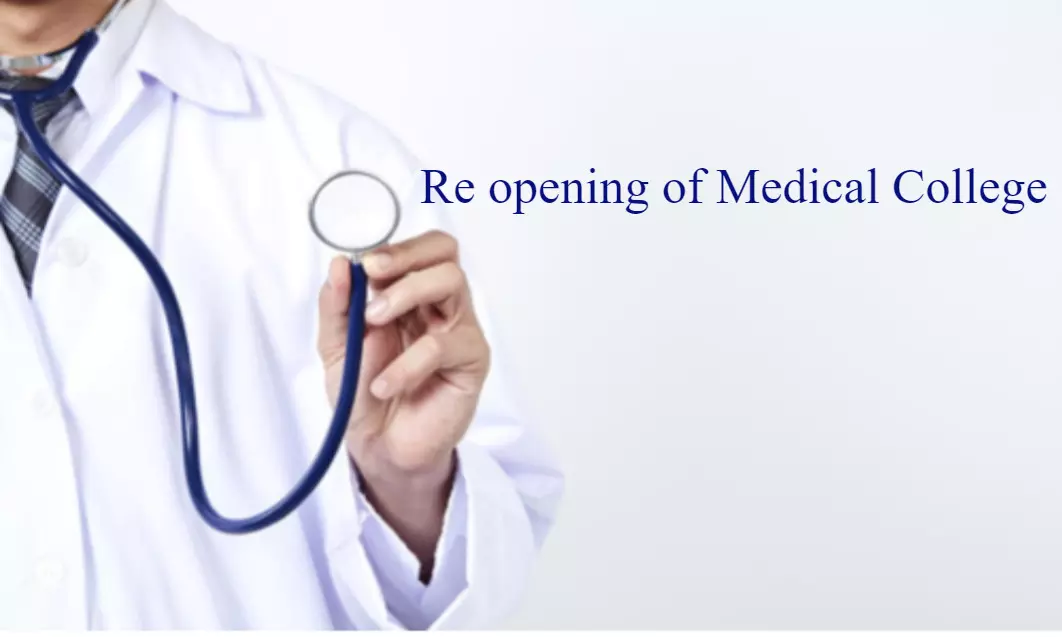 Madhya Pradesh: Following the direction of the National Medical Commission (NMC) to open all the medical colleges by December 1st, the medical colleges under the Madhya Pradesh Medical Science University (MPMSU) has sought some more time from the government regarding the same.
The Medical Colleges may not be able to restart the classes from December 1st. The University has recently forwarded a letter of NMC and the Ministry of Health and Family Welfare to the deans of all medical colleges in the state and sought their opinion on the re-opening of the medical colleges.
Also Read:Odisha: All Medical Colleges To Reopen From December 1

The deans of several universities are suggesting that though they have secured the nod from the central government to start the classes, it will require several preparations to ensure that precaution is taken against the pandemic. NMC has already issued guidelines regarding the generic preventive measures of COVID-19 and the appropriate behavior of institutions regarding the same. However, in order to follow the guidelines and to ensure the safety of all the medicos, the institutions will need to arrange safety measures before opening the colleges.

Vice-Chancellor of MPMSU Dr. TN Dubey told
Fresspress Journal
, "We have initiated discussions and taking advice from the state government over the orders of NMC. We have also asked the Deans of all medical colleges to give their opinion on the same. Decisions will be taken after discussing the government and the medical colleges." The colleges will also need to fix the quarantine time period for the students and then necessary decisions regarding the same should be taken as student's safety cannot be compromised.
Meanwhile, Dean of Mahatma Gandhi Memorial Medical College Dr. Sanjay Dixit also stated, "University has asked us to give our opinion over the same. We have informed the university about our stand and will take steps according to the orders by them." However, according to the daily, another private medical college at Indore has already completed preparations to hold classes for MBBS and BDS medicos and has already issued a circular suggesting the same.
Before reopening the colleges, the institute has to ensure that all the instructions of NMC, like maintaining a physical distance of 6 fits, following respiratory etiquettes, using masks, and arranging all kinds of sanitization measures, are properly followed.
Source : with inputs