COVID-19 in Maha: Private blood banks find price cap unfeasible, availability of plasma takes hit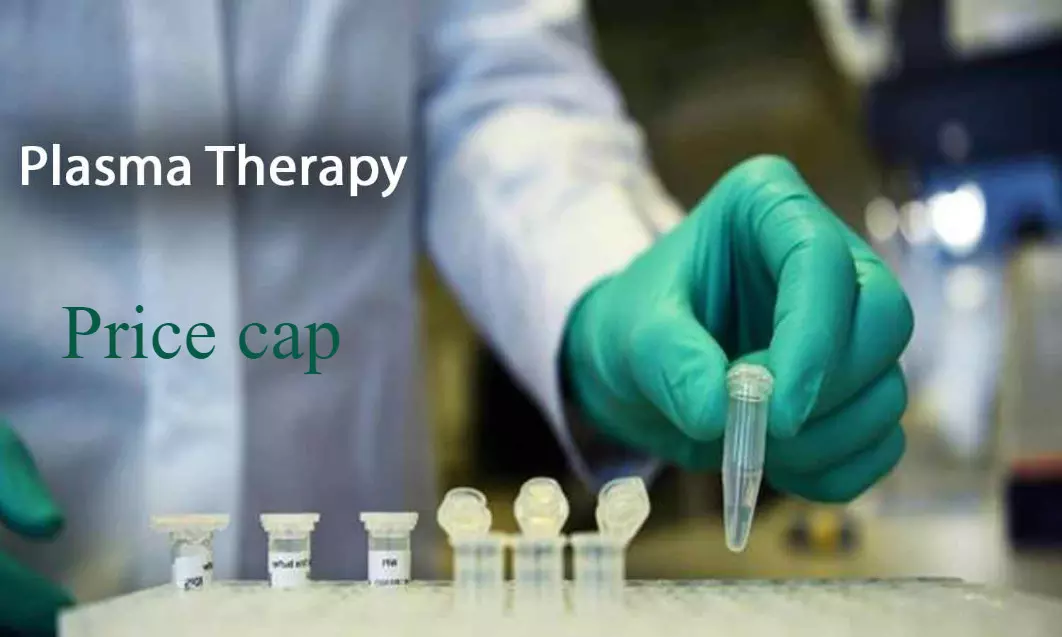 Maharashtra: Within a month of the state government's capping the price for covid-19 treatment, scarcity in the available convalescent plasma used for treating covid-19 patients has been identified. The price cap for the plasma as implemented by the state government was rupees 5500 per unit; however, finding this amount unfeasible most of the private facilities are unofficially slowing down their efforts in preparing plasma or seeking donors.
According to a recent media report, the Association of Medical Consultants (AMC) has already submitted a letter to CM Uddhav Thackeray urging the government to initiate a revision in the plasma price cap which was implemented on September 24th. The association on Sunday stated that due to the excessive price of plasma, the health facilities are facing a shortage of it.
Also Read:West Bengal Govt caps Covid-19 test fee at Rs 1500 for private labs

The Federation of Bombay Blood Banks that has 52 banks under it, has also written to the health minister Rajesh Tobe addressing the same issue and urging him to initiate more realistic pricing.

Several health facilities are expressing their inability to produce or provide plasma to the patient within the price cap. Vijay Mahajan of Sathiya Trust Blood Bank in Nalasopara told TOI on Sunday that he had already submitted 50 plasma units which he collected and he clearly stated that " we can no longer afford it." Dr. Abhijit Bopardikar, the joint secretary of FBBB stated that " the banks are going in a loss of rupees 2,000 every plasma unit and hence it is natural for them to slow down the process of producing plasma.
According to
Times of India
there are nearly 16 blood blanks that secured a nod from the government to prepare plasma in the city however, only six of them are actively producing it. KEM and Nair hospitals are collecting and giving the plasma for emergency use within the fixed price cap but many other private facilities have slowed down the process due to the impractical price cap.
AMC President Dr. Deepak Baid told that fast therapy is very important in providing the initial health care to patients and " the state must revisit the capping since it is affecting availability."
The price cap came after an expert team consisting of seven specialized members made their recommendation regarding a reasonable price cap for plasma while one team suggested to the transfusion council that 7300 should be fixed per unit and others team of Government Medical College, Nagpur has also recommended that rupees 7000 per 200 ml bag of plasma should be charged.
However, in spite of all these recommendations on September 24th, the government capped the price and made it rupees 5500 per 200 ml, reports the daily.
The government made the health facilities to strictly follow it as any violation of the price cap can make them face strict consequences.
According to the Times of India, in a single shot, the government made it financially unviable for blood banks to manufacture plasma and help patients." A single donor can donate up to 430 ml which can be split into two units and two dosages can be made out of it. The whole process of preparing plasma from a single donor including the costs of kit, antibody identification test, test to rule out HIV will cost as much as rupees 14530.
One of the members stated that " since for every viable donor at least three more potential donors have to be screened and tested, the cost arrived at rupees 7200 per unit which was rounded off to Rs 7000."
Source : with inputs