First case of reinfection: Sion Hospital doctor fights COVID battle once again in Mumbai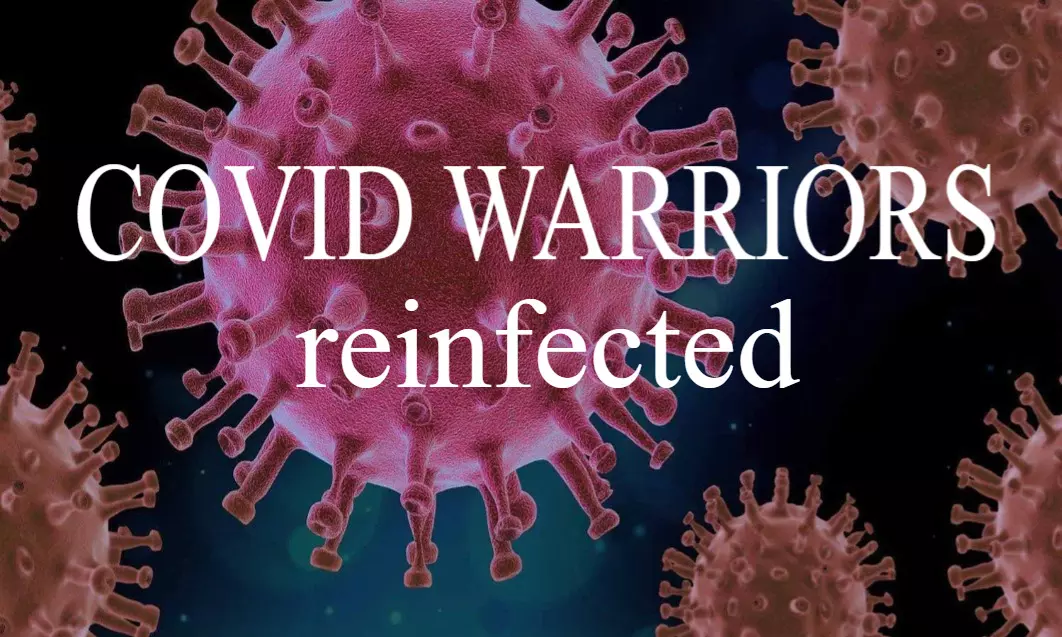 Maharashtra: In an alarming incident, Mumbai has recorded its first case of COVID re-infection as a doctor attached to Sion Hospital was tested COVID positive for the second time after a gap of 2 months.

The doctor who was affected by the virus for the second time is identified as a practitioner of Sion Hospital's anesthesia department. However, she has already recovered and is in a stable condition now. She was tested COVID positive for the first time two months ago and had received full treatment for the infection. After a few days, she was tested COVID negative. However, the doctor once again contracted the infection and was treated for the same.
Confirmation to this effect has been given by the Dean of Sion Hospital Dr. Mohan Joshi confirmed, who stated that it was the doctor's second time of being infected but it was not alarming.
The incident of reinfection came to light about two weeks ago when she was tested COVID positive once again and was admitted to Seven Hills Hospital in Andheri for treatment, stated one of the members of the Maharashtra Association of Resident Doctors (MARD).
Though the doctor has recovered for the second time, she will be isolated and under quarantine for some days
"She didn't have a severe disease both times. She has tested negative now and will be under quarantine for some days." One of the MARD representatives told
TOI
.
Across the globe, Covid-19 reinfection was first reported in Hong Kong last month, followed by Belgium, Netherlands, the US, and now India since then. The concern has received due attention from physicians and scientists. A few days ago Hong Kong doctors concluded that coronavirus can reinfect an individual.
As far as the effect of Nobel coronavirus is concerned, it can cause infection, unlike the other coronavirus in which the virus is only responsible for cold and cough and people are most likely to gain immunity against it for at least one-three years. But many of the scientists are holding the view that the immunity can be gained only for a few months.
As per the daily, the Tata Institute of Genetic Society on 31st August organized a webinar where doctors from CVC Vellore who have been associated with the COVID vaccine initiative stated that the case of re-infection in Mumbai has been addressed by the specialists in the medical fraternity; however, there has been no published academic material on it yet.
There was also a case a few months ago where one of the patients of a state-run hospital in Mumbai was also suspected to be a reinfection case of COVID. The patient claimed that "he was tested positive and had a report, but we couldn't get his first sample to study it", one of the state officials confirmed. But BMC has denied any such case of infection so far.
Source : with inputs