Maha: Dy CM suspends doctor over molestation, harassment allegations by patient; announces implementation SOPs at COVID centres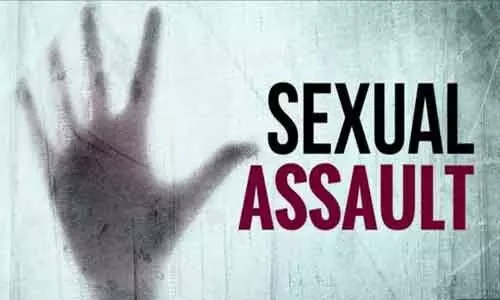 Aurangabad: After receiving the reports of attempted molestation on a female patient at a Covid Care Centre in Aurangabad, Deputy Chief Minister Ajit Pawar on Thursday has removed the accused AYUSH doctor from duty.
Mr. Pawar has also announced that in order to ensure the safety of women in Covid Centres in the state Standard Operating Procedure (SOP) will be prepared and implemented by March 31st.
The SOP will be made mandatory in all the Covid care Centres in order to ensure that such " unfortunate incidents" do not occur in health care facilities.

Speaking during an Assembly session, Pawar said, "A doctor who allegedly tried to molest a woman patient at a COVID-19 care centre in Aurangabad has been removed from service after a preliminary probe into the incident." He added that Standard operating procedures SOPs for such facilities will be issued by this month-end.
The case dealt with a female patient from Aurangabad who was admitted to Padampur CCC for COVID treatment. She complained that the doctor allegedly made unwanted sexual advances towards her and attempted to molest her. The doctor used to harass with phone calls as well, she further alleged.
Speaking on the incident, Pawar said that an initial probe has suggested that the allegations made by the female patient were not baseless after which the doctor has been suspended from his duty.

The issue was raised by Bharatiya Janata Party (BJP) MLA Manisha Chaudhary in the state Legislative Assembly. UNI reports that the issue figured prominently in the state assembly following media reports that the doctor sought sexual favours and attempted to rape the woman who was cured of Covid and sought a discharge from the Padampur CCC.
As per a recent media report by
The Indian Express
, addressing the incident at the assembly on Thursday, Pawar said, "It's a very unfortunate incident. There has been no rape, however, for such an incident to happen in a hospital is very alarming. The government has taken the incident seriously. A primary inquiry has been conducted by a senior female doctor and there appears to be true in the female patient's allegation. The doctor has been dismissed."
He further added, "There is no denying the fact and whatever has happened is serious. The doctor has been dismissed from service." However, the woman and her family did not want to lodge a formal police complaint, and her husband and the sacked doctor were also found to be known to each other, he added.

Raising the issue, Leader of Opposition and former chief minister Devendra Fadnavis said that he had written four letters to the chief minister on the rise in incidents of crime against women in COVID-19 care centres and sought standard operating procedures (SOPs) to curb them. In response, Pawar said the SOPs for COVID-19 care centres will be published by March 31.

On the contrary, Neeta Padalkar, medical officer at corporation hospital Aurangabad said that there is "no case of physical assault."
"Woman admitted at Padampura COVID centre in Maharashtra's Aurangabad yesterday alleged physical assault against a doctor. We have dismissed him. In CCTV footage, the 2 are talking but no assault seen. We have found that both knew each other," she said.

"We received information regarding the said incident at Corona treatment center in Padampura, Aurangabad. We conducted an inquiry and found that the doctor had called the patient in the cabin and was talking to the woman patient regarding her discharge. The doctor told her that she will be discharged on March 5. There is no physical assault in it. Woman and doctor know each other," Padalkar told ANI.

However, commenting on the issue, Pawar has also posted on his social media stating, " The incident of attempted molestation of a woman admitted to a hospital in Aurangabad is unfortunate. The government has taken this whole incident seriously. The case is being investigated by local women medical officers."
He further added, " To ensure the safety of women in the COVID Center in the state, SOP (Standard Operating System) will be prepared and implemented by March 31. This SOP will be mandatory for all covid centers in the state."

Source : with inputs