Maharashtra: 44-year-old Amravati Physician succumbs to COVID 19; family tests positive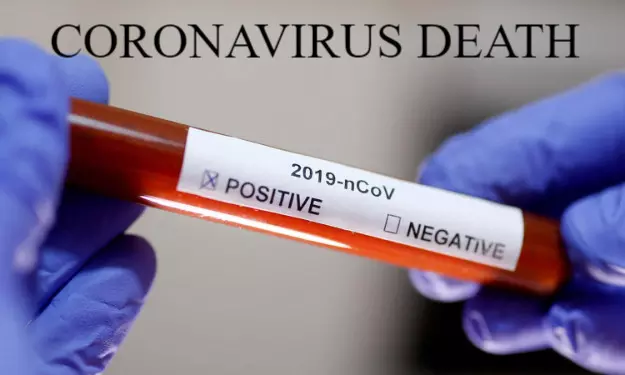 Nagpur: In a tragic incident, an Amravati based doctor recently succumbed to deadly coronavirus besides his whole family has tested COVID 19 positive. The 44-year-old doctor battled the infection for more than 15 days.

This is reportedly the first death of a doctor in the city. He was a resident of a containment zone.
According to a recent media report, the deceased doctor has been identified as a general physician, who was undergoing treatment at COVID ward since April 30.
Read Also: HC Takes Up Matter Of Govt Takeover Of Wadia Hospital, Run As COVID-19 Facility
After testing positive for the deadly infection, he was admitted to the hospital where his condition started deteriorating later claiming his life.
Meanwhile, the doctor's family has also tested Covid-19 positive, and all are admitted in the same hospital.
They include his 36-year-old brother, 30-year-old wife, 4-year-old son and two daughters aged 10 and 13. The 89-year-old father of the deceased doctor had died on May 1 with COVID symptoms but had not been tested for it, reports TOI.
The total number of coronavirus cases in the country increased to 81,970, according to the Union Health Ministry. The number of deaths in India rose to 2,649 with 100 fatalities recorded till May 14. At least 54 deaths were recorded in Maharashtra, taking the death toll in the state to over 1,000.
Maharashtra witnessed a huge spike in COVID-19 count as the state detected over 1,600 fresh cases May 14. Mumbai alone reported over 14,000 coronavirus cases. Maharashtra was the only state in the country to report over 25,000 COVID-19 cases. Coronavirus infected 27,524 people in state, as per a recent report by Livemint
Medical Dialogues had earlier reported that a 52-year-old senior doctor from Pune's Sassoon General Hospital had tested positive for coronavirus
Read Also: A Senior Doctor At Pune Hospital Tests Positive For COVID-19
Source : with inputs