Maharashtra: Kin ransacks NMMC hospital Vashi after patient's death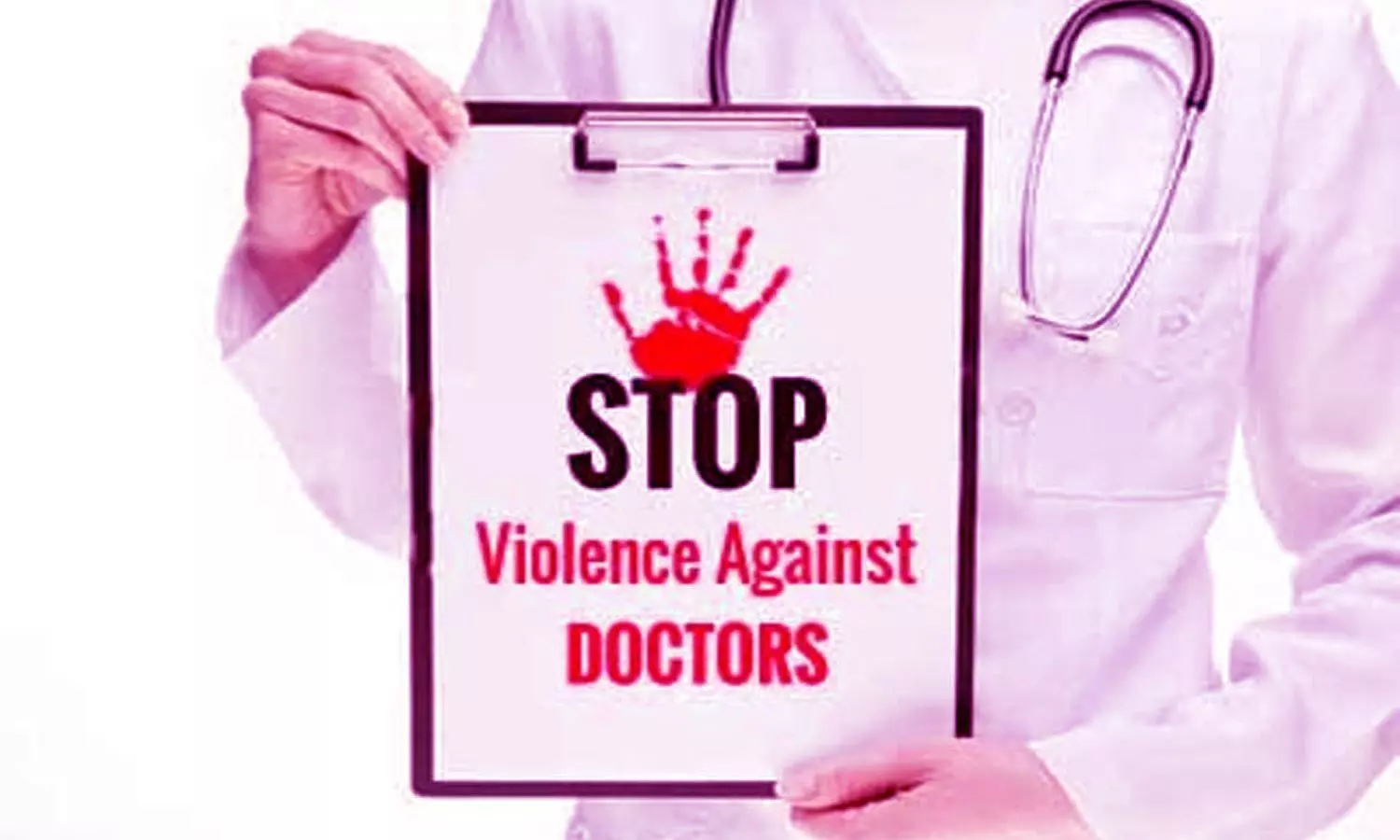 Mumbai: In case of violence against doctors, the kin of a patient who passed away during treatment in NMMC hospital in Vashi allegedly ransacked and damaged equipment of the facility on Wednesday morning.
The superintendent Dr. Prasad Jawade of NMMC hospital told that the patient was a resident of Juhugaon and was rushed to the Ashirwad Hospital after being ill; however, he was transferred to NMMC hospital on Tuesday afternoon and he was in critical condition where he eventually passed away.

Times of India
reports that he was suffering from tuberculosis and he was also tested HIV positive. The medical superintendent further stated that his condition was critical when he was admitted to the hospital and despite the several attempts of the doctor the patient succumbed at around 3 a.m. Wednesday. When the attendants of the patient were informed about the demise of the patient, they suddenly resorted to violence.
The kin of the patient allegedly vandalized Hospital property and the superintendent also informed that " they vented their anger by indulging in vandalizing at the hospital premises where other patients were also admitted."
The accused allegedly threw files of patients on the floor along with damaging several medical machines including ventilator and dialysis machine. After the Vashi police were informed and they rushed to the place and detained the accused man, reports the daily.
The cases of violence against doctors are becoming frequent day by day though the state authorities have implemented several laws against offenders attacking doctors or vandalizing clinics. One month ago in a similar case, a female doctor was allegedly attacked by kin of a patient at MGM Hospital, Aurangabad after the patient passed away during treatment at the hospital. After the patient died within a few hours of treatment, the kin got agitated and entered into a scuffle with the woman doctor and destroyed hospital property.
Source : with inputs