Maharashtra MBBS intern allegedly commits suicide, work stress blamed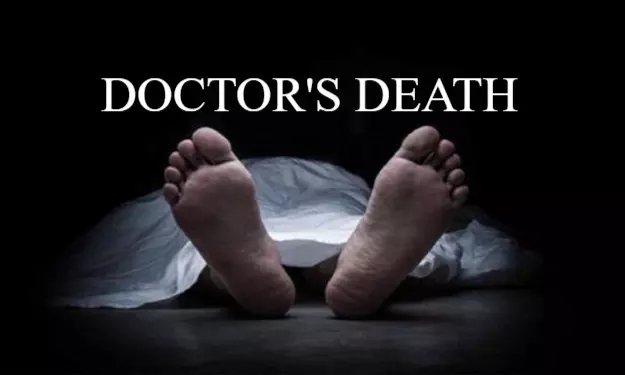 Maharastra: In an unfortunate incident, a 24-year-old young doctor of the Solapur government Civil Hospital has allegedly committed suicide by hanging himself in his room. Although the reason for his suicide is still unclear, he is reported to have committed suicide due to work stress.

The doctor was working as an intern in Solapur government hospital after the completion of his MBBS course. He deployed at the COVID ward of the hospital.

According to
Times Of India
, on Tuesday afternoon the police found his body hanging from a nylon rope in the hostel room of the medical college. The police officials have informed that one of the friends of the deceased had seen him hanging in the hospital room and rushed him to the nearest hospital. But when they arrived in the hospital, the hospital declared him brought dead.
The investigation regarding the suicide is still going on and the police have not found any suicide note from the room of the deceased. Hence the question as to what prompted the doctor to take such drastic step is yet unresolved.
News18
reports that although the reason for his suicide is still unclear, it is speculated by many that he was serving at a COVID facility and was disturbed due to the extreme work stress. However, no official information has come to light from the hospital administration and the medical college administration regarding his facing workload. Therefore, the mystery of why a young doctor has committed suicide is still unknown.
The growing number of COVID patients in the state is putting a strain on the health system and it has increased the stress on doctors as well. The hospital administration is shocked by the incident. In Solapur too, the number of COVID patients is increasing day by day. As this number grows, so does the pressure on the health facilities and the doctors. At a time like this when all the health workers are extending their services day and night to handle the pandemic scenario, the untimely death of a young doctor has brought grief into the medical community.

President, IMA, Maharashtra State, Dr Avinash Bhondwe has offered his condolences on the death of the young doctor and also stated that young Doctors posted for COVID Hospital Duties are under tremendous stress due to unavoidable work pressure and social discrimination.
IMA Mah is saddened on the loss of a budding doctor,Dr Chaitany Dhayfule,Solapur. Young Doctors posted for COVID Hospital Duties r under tremendous stress. Unavoidable Work Pressure, Social discrimination, Depression from Blank future. https://t.co/FTpETtlzWQ via @mataonline

— Avinash Bhondwe (@AvinashBhondwe) August 5, 2020
Source : with inputs