CENTAC invites online applications for MBBS, BDS, BAMS courses 2020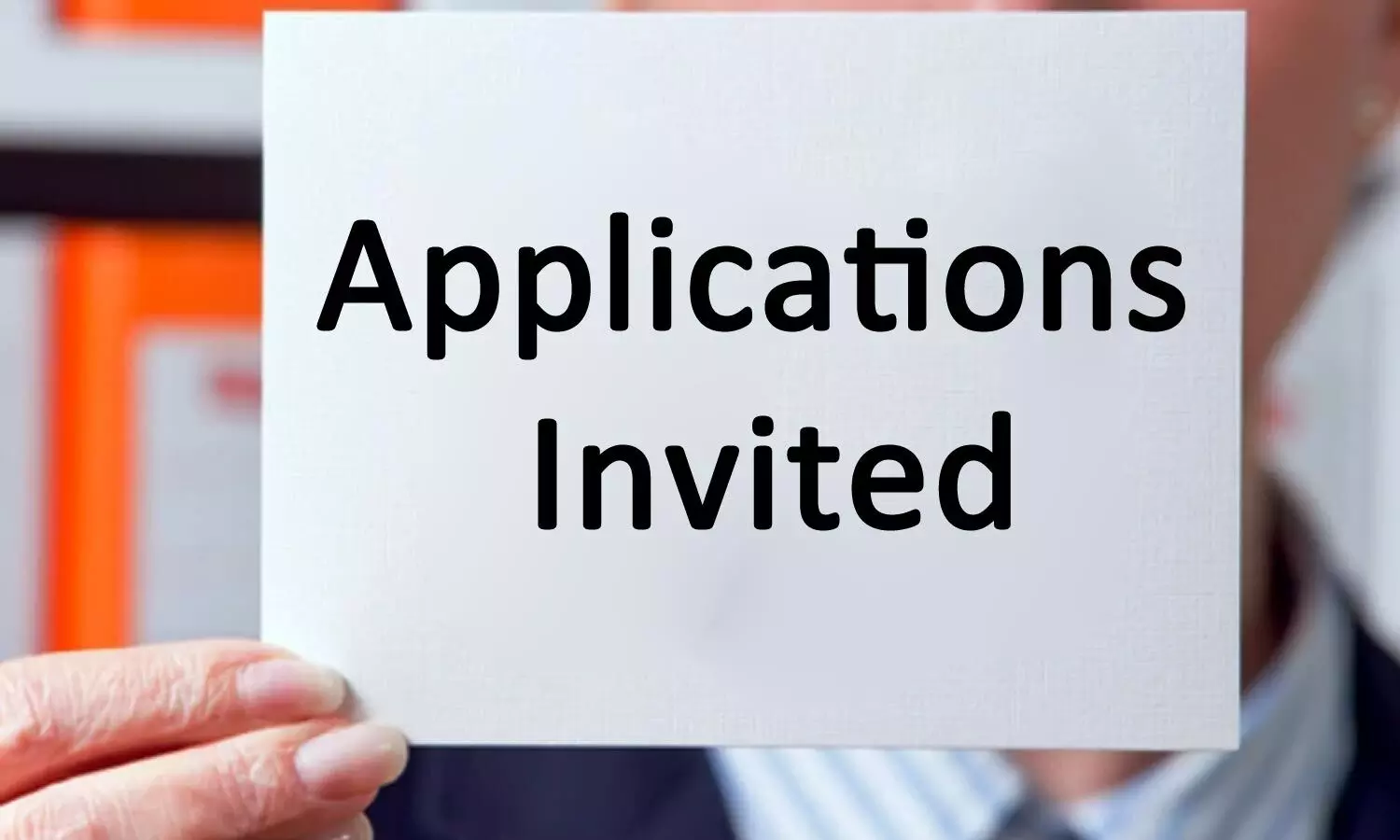 Puducherry: The Centralised Admission Committee (CENTAC) has invited online applications from eligible candidates for MBBS, BDS, BAMS courses under Government / All India (Management Quota).
The last date for online submission of applications is 27.10.2020. All the candidates who are interested in pursuing MBBS, BDS and BAMS courses from Puducherry based medical, dental and Ayurveda colleges can view the eligibility criteria, schedule, selection and application processes as mentioned below.
Application Fee (in Rupees) (Non-Refundable)
In view of COVID, the application fee is waived for the current year for all the students who apply for Government Quota seats.
The application fee for students applying for Management Quota and NRI quota will be as follows:
| | |
| --- | --- |
| Category of Seats | Application Fee (Rs) |
| Management Quota | 2000 |
| NRI | 5000 |
Note: If the student is applying for both Government Quota and Management Quota seats, then he has to pay the application fee as mentioned above.

Eligibility Conditions

For admission to any course, the candidate should fulfill the necessary admission requirements for the respective degree courses, as prescribed by the Pondicherry University:

1. MBBS and BDS

Candidates seeking admission to the M.B.B.S. / B.D.S.., Degree courses must have passed H.Sc. (Academic) examination conducted by the Board of Higher Secondary Examination of Tamil Nadu or any other equivalent thereto, with a minimum of 50% marks (40% of marks for OBC / BCM / MBC / EBC / BT / SC / ST candidates) in aggregate, in the prescribed subjects of Physics, Chemistry and Biology or Bio-technology, Botany and Zoology. Further they should have studied English as one of the subjects and they must have passed the above four subjects individually.
BAMS

(a) Candidates seeking admission for B.A.M.S. course must have passed in the subjects of Physics, Chemistry, Biology & English individually and must have obtained a minimum marks taken together in Physics, Chemistry and Biology at the qualifying examination with a minimum of 50% marks for General and 45% of marks for OBC / BCM / MBC / EBC / OPH (General &OBC) and 40% of marks for SC / ST / BT & OPH.
(b) The Higher Secondary Examination or the Indian School Certificate Examination which is equivalent to10 +2 Higher Secondary Examination after a period of 12 years study, the last two years of study comprising of Physics, Chemistry, Biology and Mathematics or any other elective subjects with English at a level not less than core course of English as prescribed by the National Council of Educational Research and Training after the introduction of 10+2+3 years educational structure as recommended by the National Committee on Education.

Selection Procedure

Admission to the M.B.B.S., B.D.S. & B.A.M.S. courses is based on the current year NEET Rank of the candidates.
Merit List will be based on NEET Rank. Allotment will be based on the eligibility, reservation applicable, category of seats and NEET Rank.

Important instructions regarding M.B.B.S. / B.D.S.

The schedule of allotment will be in accordance with the schedule notified by the MCI / DCI. For M.B.B.S., B.D.S. typically TWO rounds of allotment will be done. After this, one Mop Up Counselling will be done.
The restrictions regarding participation in further rounds of counselling for M.B.B.S. / B.D.S. are as follows:

Details for Registration Fee
Sl.

No.

Round

Free Exit

Exit with forfeiture of fees

Ineligible for further counselling

Amount of Registration Fee

1

FIRST

Yes

2.

SECOND

If not joined

If joined

Government Quota

– Rs. 10,000

(5000/- for SC/ST/OBC/ EBC/MBC/BCM/ BT)

Management Quota –

Rs.1,00,000

3.

MOP UP

If joined
Note: As per the guidelines for participation in 2nd round, the candidate has to pay the Registration fee to CENTAC.

Forfeiture of Registration Fee / Tuition Fee

(i) After publication of Final allotment list in 2nd round if any candidate fails to join the college then the registration fee will be forfeited.
(ii) During mop up counselling, seats will be allotted only after the entire tuition fee is paid, preferably by way of DD (Demand Draft) or through RTGS / NEFT.
If the student fails to join the allotted college after mop up counselling and if the college is not able to fill the seat from the 1:10 list sponsored by CENTAC, then the entire tuition fee will be forfeited.
(iii) The tuition fee deposited will be refunded after deducting 1 lakh where the college is able to fill the seat. The amount after deduction will be refunded after 6 months so that this acts as a deterrent for blocking of seat. Therefore, it is advised that the candidates make a considerate decision before taking the seat in mop up counselling. CENTAC reserves the right to modify these guidelines relating to mop up counselling, depending upon necessity.
Refund of Registration Fee / Tuition Fee.

(i) In case the candidate is not allotted any seat during the 2nd Round and Mop Up Round, the Registration Fees / Tuition Fees will be refunded to the same account of the candidate from which payment had been made.
(ii) The candidates should keep their card / bank account active till refund process is completed. The candidates are advised not to use unrelated card / bank accounts for remitting Registration Fee / Tuition fee amount. CENTAC will not entertain such requests.
(iii) As per Reserve Bank of India (RBI) Rules, refund cannot be done to NRI Accounts. If the candidate wants to use the funds available in his / her NRI Account to register for counselling, he / she has to first transfer funds from the NRI Account to an NRO Account and from the NRO Account to the CENTAC Account. The refund from CENTAC will be credited to the NRO Account only.
Special Note to NRI/ PIO/ OCI students
All candidates should submit their application in online mode through CENTAC only. NRI quota includes Overseas Citizens of India (OCI) and Persons of Indian Origin (PIO).

Eligibility for NRI Quota:

a) At least one of the parents of the student should be an NRI and shall ordinarily be residing abroad as an NRI.
OR
b) The person who sponsors the student for admission should be a first degree relation of the student and should be ordinarily residing abroad as an NRI. The first degree relation should be any of these:
i) Real brother and sister of father i.e. real uncle and real aunt.
ii) Real brother and sister of mother i.e. real maternal uncle and maternal aunt.
iii) Father and mother of father i.e. grand father and grand mother.
iv) Father and mother of mother i.e. maternal grand father and maternal grand mother.
v) First degree-paternal and maternal cousins.
c) If the student has no parents or near relatives or taken as a ward by some other nearest relative such students also may be considered for admission provided the guardian has bonafide treated the student as a ward and such guardian shall file an affidavit indicating the interest shown in the affairs of the student and also his relationship with the student and such person also should be an NRI, and ordinarily residing abroad.
The list of documents to be submitted for NRI Quota are as below:
a) Documents claiming that the sponsorer is an NRI (Copy of the Passport, VISA of the sponsorer should be attached)
b) Relationship of NRI with the candidate as per the definition above should be indicated.
c) Notarised Affidavit from the sponsorer that he/she will sponsor the entire course fee of the candidate
d) Embassy Certificate of the Sponsorer (Certificate from the Consulate)
e) NEET Scorecard.