Doctor arrested in bribery case posted as civil hospital SMO, questions raised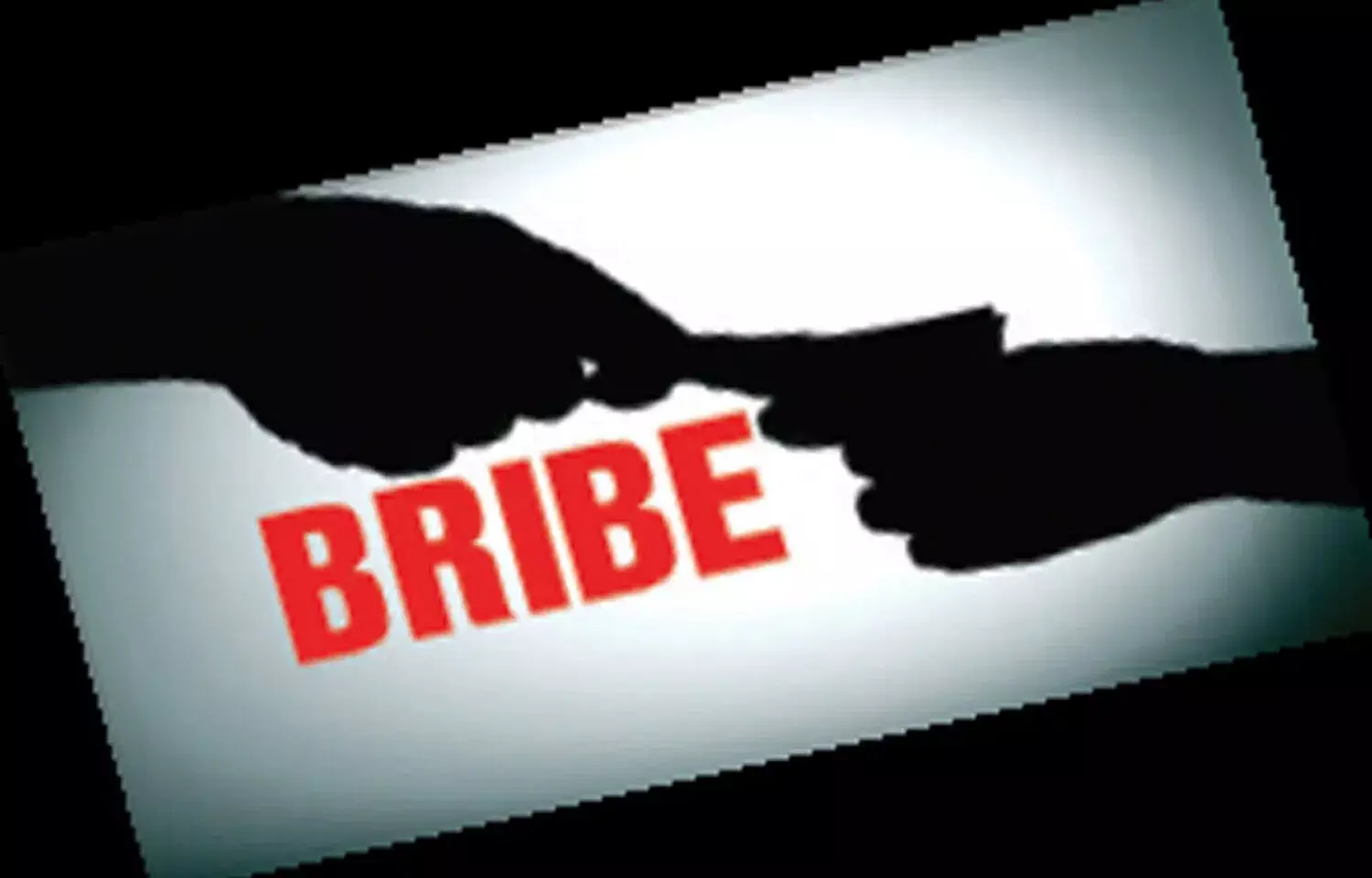 Amritsar: The appointment of a doctor who was arrested in a corruption case, to the post of Senior Medical Officer (SMO) of Jallianwala Bagh Memorial Civil Hospital in the state has been condemned and questioned by the Aam Aadmi Party (AAP) leaders of Punjab.

According to a media report in The Tribune, the doctor was arrested by the vigilance for allegedly taking bribe from his subordinates on May 1 this year. He was initially working as the SMO of Primary Health Centre (PHC), Thariywal village, under the Majitha sub-division. The vigilance officials had reportedly caught him red-handed, while accepting a bribe of Rs 4,000 from his subordinate.
Also Read: Health staffer caught taking Rs 15000 bribe in Telangana

The arrest took place after a complaint was filed against him with Vigilance Bureau by another another doctor associated with the National Rural Health Mission at Health and Wellness Centre at Abdal village, who had approached the Bureau, alleging that the SMO was demanding Rs 4000 from each of the CHO's working under him. According to the complainant, the SMO had also threatened to prevent the promotions of the CHO's if they failed to pay him the bribe money every month.

Hindustan Times reports that the doctor was booked under Section 7 of the Prevention of Corruption (Amendment) Act, 2018, at the Vigilance Bureau's Amritsar range police station.
Recently, the national council member of AAP, Harinder Singh and other leaders stated that the doctor was incarcerated for a period of 22 days before he was released on bail on the ground of health issues. Singh alleged that the accused doctor had close connection with a local ruling party minister, adding, "As he had political shelter, he was allowed to get the coveted post of SMO at the local Civil Hospital here".
Expressing questions over the honesty and integrity claims of Punjab Government headed by Charanjit Singh Chani, Singh told the daily, "It is an irony of sorts that Health Minister and Medical Education Research Minister, both belong to Amritsar and still an alleged corrupt health official was posted at such an important post."
The Vigilance Bureau has also not filed a challan in the court yet, reports The Tribune.
Meanwhile, the doctor stated that he cannot comment since the matter is sub-judice.
Also Read: FIR against doctor for allegedly taking kickbacks in form of foreign trips
Source : with inputs