Health Minister suspends Gynaecologist, Pediatrician as woman delivers child on floor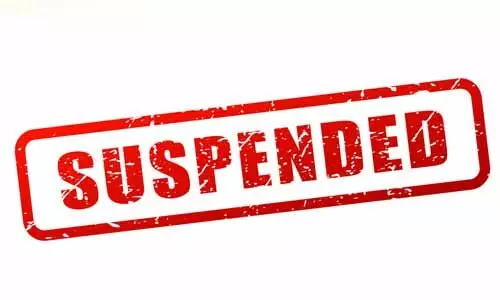 Moga: The Health Minister Balbir Singh Sidhu on Saturday ordered the suspension of two doctors including Gynaecologist Dr Manisha Gupta and Paediatrician Dr Ashish Aggarwal in the case of a baby delivered on the floor of the maternity ward in the Moga Civil Hospital on January 9.
The orders of suspension came after the victim family met the health minister during the function and the latter taking cognisance has ordered the suspension of the accused doctors.
According to the information, Amandeep Kaur from village Baje Ke of Dharamkot had delivered a baby boy on the floor in early hours on January 9. The baby died at Guru Gobind Singh Medical College and Hospital in Faridkot while undergoing treatment on January 15.
Read Also: Kerala Doctor advertises Eat Sugar Avoid Medicine, gets Suspended
The Health minister also reviewed the special enrolment camp being organised by the District Social Security Department to help people with disabilities to get unique disability identity card at SSMD College.
Health minister also conferred degrees to students BMS and also handed over job offer letters to the employees appointed for the Ayush Hospital.
Read Also: Resident doctor suspended for not answering Minister's phone call; MARD threatens protest
Source : UNI