Resident doctor suspended for not answering Minister's phone call; MARD threatens protest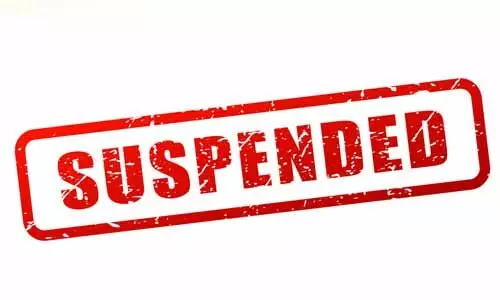 Yavamatal: A junior resident doctor attached to Yavatmal Government Medical College and Hospital (GMCH) has been suspended for eight days for allegedly "disrespecting" Maharashtra Forest Minister, Sanjay Rathod, by not answering his phone call. At the behest of Rathod, the GMCH Dead, Dr Milind Kamble, issued show-cause notices to the doctor and three nurses for not attending the call.
Meanwhile, the medicos at Maharashtra Association of Resident Doctors have threatened to launch a protest if the suspension orders against the doctor are not revoked .
The order came on February 4, 2020, a day after a man visited the hospital along with his son, who had consumed poison. The man pressed the doctor to urgently attend to his son. However, the doctor could not do so as during the course, the resident doctor was attending to other 5-6 serious patients and asked him to wait.
The man then called his "bhau", who was none other but Rathod and asked the resident doctor to speak to him. Not knowing that the person on the phone was a minister, the resident doctor denied attending the call, stating that he was busy and would talk only after 10 minutes or else ask the 'bhau' to come to the hospital.
Rathod overheard the entire conversation. He then contacted Dr Kamble and demanding action against the junior doctor.
A 3-member panel was constituted, under the chairmanship of Dr Surendra Gawarle, HOD, ENT Department to probe the matter. As per the report submitted by the committee, the doctor had stated that he can talk only after 10 minutes because he was busy and suggested the minister could also come and meet him in person at the hospital.
After verifying the incident, the doctor was suspended for more than a week and 3 nurses were also issued show-cause notices.
"The three have been show-caused for not attending the phone call of the minister when the doctor was busy," Dr Kamble told TOI.
Also Read: Haryana: Doctor Suspended For Allegedly Slapping Patient's Kin After Video Goes Viral
Giving an account of the incident, Rathod told TOI,that a person from his constituency had called him to complain about the GMCH doctor not attending to his son. "When the worried father wanted Dr Narote to speak to me on phone, he not only refused to talk but also 'insulted' the elderly person."
On the other hand, the resident doctor's representatives met the dean and requested him to revoke the suspension. Meanwhile, the local unit of the Maharashtra Association of Resident Doctors (MARD) has warned to launch an agitation if the doctor's suspension was not cancelled.

It has been reported that the resident doctor has sent an apology message to the minister after his suspension orders. "Since probe has been ordered, let the dean decide future course of action based on the committee report," Rathod added.
Also Read: SDM Threatens Doctor For Not Vacating Chair, Doctors Demand Suspension
Source : with inputs