Punjab: Mohali Medical college will start soon, State releases Rs 50 crore each for 2 medical colleges construction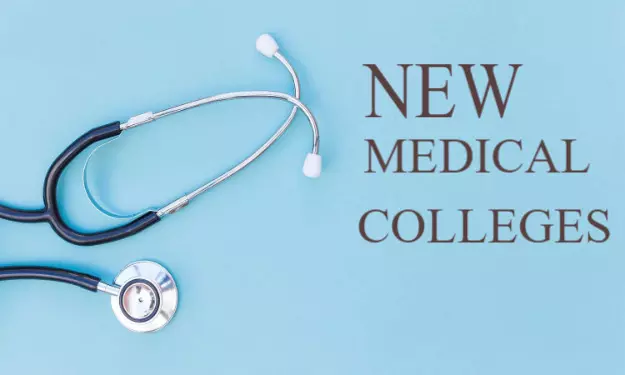 Punjab: The Medical Education and Research Minister of Punjab, Mr. OP Soni on Tuesday has confirmed that the Government Medical College in Mohali is all set to begin from this academic session while the necessary work for the two medical colleges in Hoshiarpur and Kapurthala is also under construction.
The State has already released funds of 50 crores each for the construction of both the colleges. The minister gave the information while attending one of the virtual culmination of 6th state-level job fair.

The ceremony was presided by Chief Minister Captain Amardeep Singh and Congress leader Rahul Gandhi while it was also attended by several other dignitaries like MLAs Rajinder Beri, Avtar Singh Junior Bawa Henry, Chaudhry Surinder Singh, Mayor Jagdish Raj Raja, Deputy Commissioner Ghanshyam Thori and ADC (D) Vishesh Sarangal.

The Tribune
reports that OP Soni informed that the necessary work for starting the Government Medical College in Mohali is being carried out at a great pace and it may accept students from this year as the building construction has already completed.
Commenting on the funds, he also informed that the state government has already released 50 crores for each the colleges of Hoshiarpur and Kapurthala. The minister further added that a massive amount of rupees 975 crores will also so be invested for the progress and development of the colleges in due course.
Previously Medical Dialogues team reported that Kapurthala Medical College secured the approval of the Union Minister of Health and Family Welfare last year. The Central Government has already released a grand in aid of rupees 67.82 Crores for the establishment of medical colleges in Kapurthala and Hoshiarpur district for which union minister of state for commerce and industry, Government of India has expressed his gratitude to the central government.

The centre has given its approval for the establishment of a new medical college with 100 MBBS seats in Kapurthala besides up-gradation of the existing local civil hospital last year.The upcoming GMC is the first-of-its-kind in the Doaba region, with an intake capacity of 100 seats, and would be instrumental in providing quality healthcare and diagnostic services, besides giving impetus to medical education and research in the region.
As per the communiqué, the new GMC would be set up at a cost of Rs 325 crore, of which Rs 195 crore (60 per cent share) would be incurred by the Centre. The remaining Rs 130 crore (40 per cent share) would be contributed by the Punjab government. Similary, a proposal for Hoshiarpur Medical college was also send to the central government which was eventually appoved. Now the state government has released funds of 100 Crore for the purpose.
Source : with inputs